Chief Deputy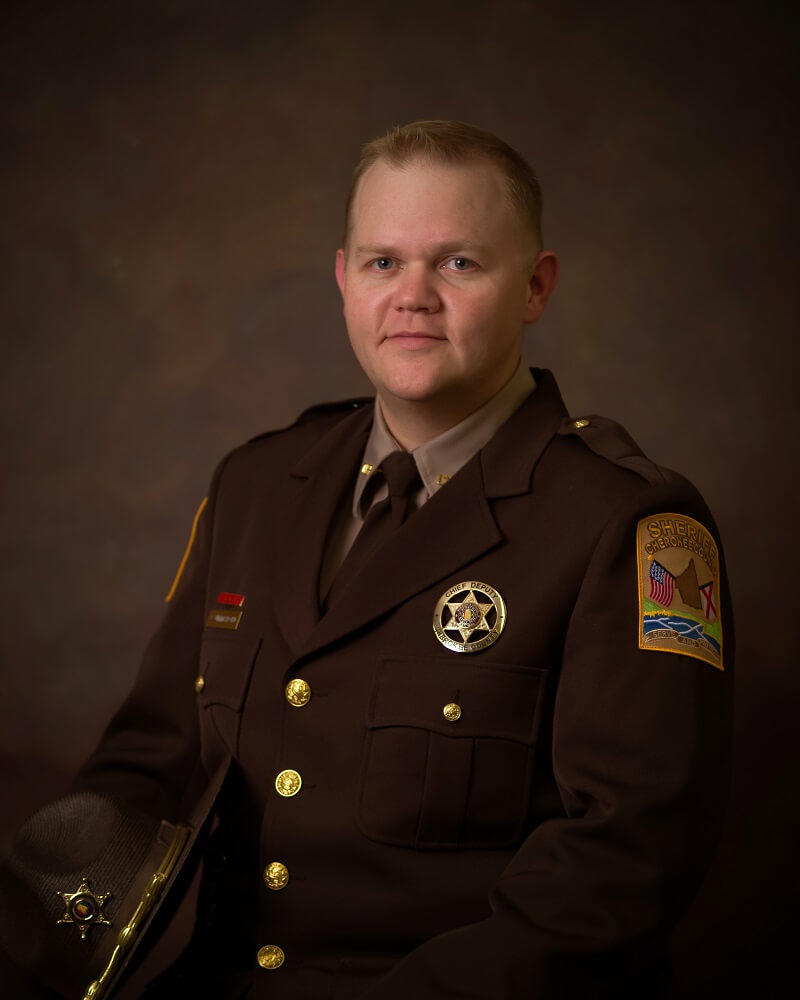 Chief Deputy Josh Summerford
The Chief Deputy Sheriff serves in a role as the "Assistant Sheriff" and acts as the department head in the absence of the sheriff. The Chief Deputy works directly under the Sheriff and oversees the daily overall operations of the Sheriff's Office, which includes the Administration Division, Patrol Division, Criminal Investigation Division, Detention Center Division, School Resource Officer Division and Court Security Division. The duties and responsibilities of the Chief Deputy are many and varied. One of the biggest responsibilities of the Chief Deputy is coordinating the activities of the various sections of the Sheriff's Office. This task is very important because it assures that all work and projects are performed by Sheriff's Office personnel in a manner that will serve to meet the goals and objectives established by the Sheriff.
Josh Summerford was appointed to Chief Deputy by Sheriff Jeff Shaver in 2018. Prior to that, he served as Chief Investigator for the Sheriff's Office. Chief Summerford has nearly 20 years of law enforcement experience that began with the DeKalb County Sheriff's Office as a clerk and then a deputy sheriff. Before becoming the Chief Investigator at the Cherokee County Sheriff's Office, Summerford served as an investigator and Chief Investigator for the District Attorney's Office of Cherokee and DeKalb Counties for approximately ten years. Since 2014, he has served as the director of the Cherokee County Major Crimes Unit under the appointment of the Major Crimes Unit Board of Directors, made up of the Sheriff, District Attorney, and the County's three police chiefs.
Chief Summerford has served in many roles in law enforcement, including dispatch, office clerk, patrol deputy, court security deputy, investigations, and supervision. He has been awarded "officer of the year" by the Optimist Club, a "top gun" award by District Attorney Mike O'Dell for investigative work that helped lead to the prosecution of a cold case murder, and a citation by the Sheriff of Los Angeles County for assistance leading to an arrest in a 1982 cold case homicide. Chief Summerford is a graduate of the Jefferson County Sheriff's Academy, the Alabama Public Safety Leadership Academy, the United States Department of Homeland Security Leadership Academy, and most recently, the 279th Session of the FBI National Academy.
"It is an honor to serve the citizens of Cherokee County and Sheriff Shaver. My goal, as Chief Deputy, is to assist Sheriff Shaver in providing the community with the highest level of professionalism in public safety and efficiency in the Sheriff's Office."
Employment Application Link:
Citizens Academy Application Link:
Press Releases