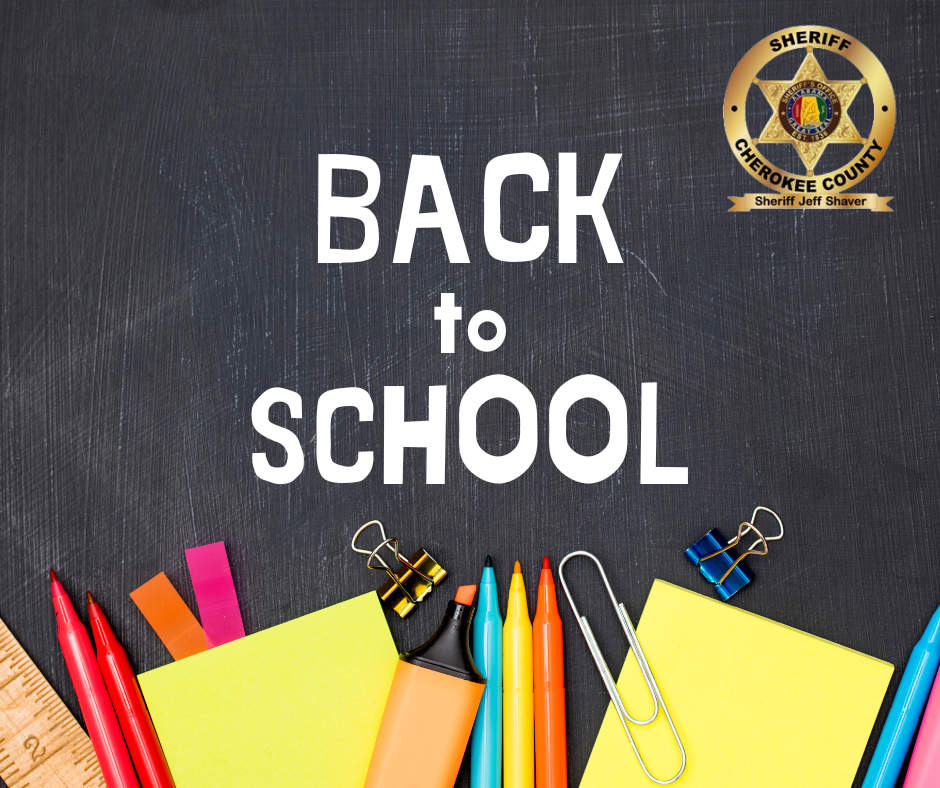 Summer is quickly ending and that means our most valuable resource, our children, are heading back to school. It's important that we all are reminded of ways we can help keep them safe and healthy throughout the school year.
During this busy time, please be extra cautious in traffic. Be mindful of our school traffic zones especially during the morning hours and early afternoons. Keep an extra look out for potential hazards around our schools and in neighborhoods where children play. Slow down and increase your stopping distances.
School buses are back on the road. Be aware of school bus routes in your neighborhood and throughout your daily travel. Leave plenty of time and space for buses. With school traffic, anticipate delays in your travel and leave early so you're not in a rush. And, when approaching a school zone or school bus on the road, be prepared to stop for bus and pedestrian traffic.
Whether they take the bus to school or are driven to school by an adult or older student, it is crucial that we take proper safety precautions. Here are some tips to make sure our child stay safe:
Walking
Walk on the sidewalk, if one is available; when on a street with no sidewalk, walk facing the traffic
Before you cross the street, stop and look left, right and left again to see if cars are coming
Make eye contact with drivers before crossing and always cross streets at crosswalks or intersections
Stay alert and avoid distracted walking
Bus Riders
Go to the bus stop with your child to teach them the proper way to get on and off the bus
Teach your children to stand 6 feet (or three giant steps) away from the curb
If your child must cross the street in front of the bus, teach him or her to walk on the side of the road until they are 10 feet ahead of the bus; your child and the bus driver should always be able to see each other
Driving Your Child to School
Obey school zone speed limits and follow your school's drop-off procedure
Don't double park; it blocks visibility for other children and vehicles
Make eye contact with children who are crossing the street
Never pass a bus loading or unloading children
The area 10 feet around a school bus is the most dangerous for children; stop far enough back to allow them to safely enter and exit the bus
Stay alert and avoid distracted driving
Teen Drivers
Teens crash because they are inexperienced; practice with new drivers every week, before and after they get their license
Set a good example; drive the way you want your teen to drive
Don't text and drive
Slow down, obey school zone speed limits
I want to thank all of you who help make our education system an integral, positive force in our community. Our children are counting on us - let's work together to make "back to school" a rewarding, fun, and safe time for all Cherokee County residents. Our SRO's are excited to begin a new safe school year!
Your Sheriff,
Jeff Shaver