Sheriff Jeff Shaver Announces Additional Community Meetings...
05/31/2021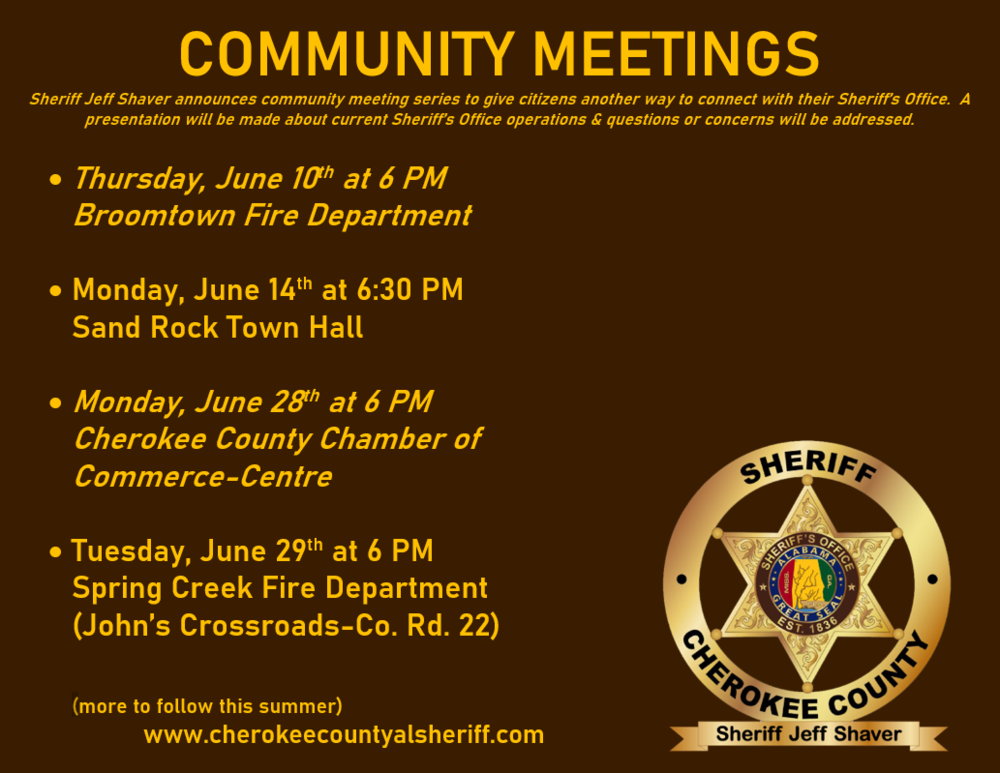 Cherokee County Sheriff Jeff Shaver is excited to announce June meeting dates as part of a series of upcoming community meetings being held across Cherokee County through the summer. The purpose of these community meetings is to give the citizens of Cherokee County one more way to connect with their Sheriff's Office. During the meeting a presentation will be made about the Sheriff's Office so that citizens can have a greater understanding of what the Sheriff's Office is doing and be informed on current crime trends and projects being worked on. Sheriff Shaver, Chief Deputy Summerford, investigators, and other deputies will be on-hand at each meeting to answer questions or listen to concerns.
Sheriff Shaver said, "we serve the citizens of Cherokee County and it's important that we hear from them about concerns in their community. We had planned to start this in 2020, but COVID prevented that, so we are excited to get started now."
More meetings will be scheduled throughout the summer.