Detention Facility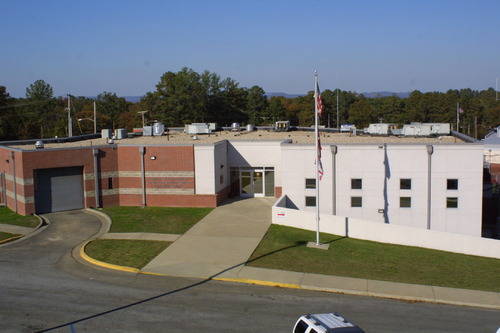 Mission Statement
The mission of the Cherokee County Detention Center is to provide a safe, secure and humane environment for both officers, inmates, and the general public.
Cherokee County Detention Center
110 Cedar Bluff Road
Centre, AL 35960
Phone (256) 927-6435
Fax (256) 927-5226

The Cherokee County Detention Center was opened in October of 1996 and renovated in 2004. The facility houses both male and female adult inmates for the county, municipalities, state, and for the US Marshal Service.
---
Inmate Bail Bonds

The Cherokee County Detention Center accepts the following types of bail bonds:
Property - All property bonds require 2 signatures. Each signature must have property equal to the amount of the bond each, and can not have mortgaged property.
Cash Bond - Must be paid in full at the Cherokee County Circuit Clerk's Office.
Bonding Company - Bonding Companies must be licensed in Cherokee County to make bonds. Most companies charge 10% of the bond amount to make the bail for inmates.
Licensed Bonding Companies in Cherokee County are:

Big Boy's Bail Bonds - (256) 543-8376
AAA/Eagle Bonding - (256) 927-2245
Bail Bonds may be made at any time, 7 days a week, except for the following times:
5AM - 7AM
11AM - 1PM
5PM - 7PM

Note* All Inmates on the Jail Roster who have a bond amount of zero, can only be released from Jail the following ways:
By Court Order from the presiding Judge in the case releasing the Inmate - OR -
If there are fines owed by the inmate to be released, all fines must be paid at the Cherokee County Circuit Clerk's Office, this includes Failure to Pay cases and NWNI cases. The Circuit Clerk's Office can be reached at (256) 927-3637.
---
Interpretation of abbreviations of charges:

TOP = Theft of Property
UPODP = Unlawful Possession of Drug Paraphernalia
UPOM = Unlawful Possession of Marijuana
UMOCS = Unlawful Manufacture of Controlled Substance
UPOCS = Unlawful Possession of Controlled Substance
UDOCS = Unlawful Distribution of Controlled Substance
FTA/FTP = Failure to Appear/Failure to Pay
DUI = Driving under the influence
VPL = Violation of Prohibition Law
GJI = Grand Jury Indictment
---
Inmate Visitation

Visitation for inmates are at the following times:
AS OF 1/18/18 VISITATION WILL BE 7 DAYS A WEEK VIA VIDEO VISITATION ONLY!
To see an inmate you must go to www.inmatesales.com to set up account and appointment. Officers can not schedule for you. You can also call 1-877-998-5678 for assistance.
---
Inmate Property

The Cherokee County Detention Center does not accept any property for inmates from the outside due to security risks. Inmates may purchase all necessary items from the inmate commissary. Inmates may release their personal property to friends and family. Any property left by the inmate will only be held for 7 days.
---
Inmate Money
The Cherokee County Detention Center accepts funds for inmate commissary two different ways. One, by adding funds to the Keefe Cashier machine in the lobby of the Sheriff's Office which accepts
CASH ONLY.
The other is
WWW.SMARTDEPOSIT.COM
or by phone at 1-866-394-0490
You will only need the inmates full name, their resident ID (first and last initial followed by the last 4 of the social security number), and location to set up an account to add funds.
Money may also be added to an inmates telephone account two different ways. One, by adding funds to the
CPC
kiosk machine in the lobby of the Sheriff's Office, which accepts cash, credit or debit cards or go to
www.cpcjail.com or 1-877-998-5678.
---
Inmate Mail

It is recommended Inmates receive their mail via 3x5 post card. All incoming and outgoing mail is inspected for contraband. Letters, cards, post cards with up to 5 pictures maximum. Pictures can be no larger than 5x7. Incoming and outgoing mail is to have no profanity, stickers, or graffiti on the outside of the envelope. Any correspondence between inmates in this facility or another Correctional Facility is PROHIBITED.
---
Medical

Inmate health care is provided at the facility by Southern Health Partners, consisting of 2 LPN's, and 1 Doctor. Inmates requiring medical attention may request to see a nurse 7 days a week, 7AM to 5PM. Medical Staff members are on call for all after hours incidents requiring medical attention.
---
Work Release

The Cherokee County Detention Center currently operates an inmate work release program. Only inmates with non-violent histories are considered for participation. All inmates must be approved by the presiding judge and jail staff. Funds collected by the program are used to help pay the inmates court costs, fines and court ordered monies.
---
Fingerprinting
The Cherokee County Detention Center currently fingerprints for the Dept. of Human Resources, Board of Education and Dept. of Insurance and other numerous job applicants for various certifications.
All applicants with the B.O.E, D.H.R, OR DEPT. OF INSURANCE MUST GO TO WWW.COGENTID.COM/AL AND REGISTER BEFORE MAKING AN APPOINTMENT AT THE DETENTION CENTER. All fingerprint appointments are charged a $50 fee per person for prints, payable in cash or check at the Sheriff's Office. All fingerprint applicants must have an appointment by calling (256) 927-6435.
---
Vine

The Cherokee County Detention Center currently participates in the Vine System. Vine is a free, anonymous, computer-based service that provides victims of crime with two important services: information and notification.
Vine will tell you if an offender is in jail and will give you other important custody information. Vine will also let you leave a phone number where you want to be called automatically if that offender is released, transferred, or escapes. To contact Vine, call 1-877-846-3425 from a touch tone phone and follow the instructions. You can also register for notification online at
www.vinelink.com
---
Cherokee County Special Operations Group
When things go bad inside the walls of the Cherokee County Detention Center, The S.O.G are the ones called to respond. Originally activated as the C.E.R.T. in 1998, the S.O.G is trained and equipped to deal with numerous situations in the Jail. Some of those situations include cell extractions of violent and disorderly inmates, cell searches, and hostage and riot situations within the Jail.
The S.O.G is equipped with full Riot Gear, Riot/Cell Extraction Shield, and other Non-Lethal equipment, now including the Taser, by Taser International, to perform their numerous duties. These team members endure constant training to be eligible to be on the S.O.G

These S.O.G members are on call 24 hours a day, 7 days a week and never know when they may be called for duty. The number of assaults on inmates and staff, damage to property of the Jail, and contraband have dramatically declined since the establishment of the S.O.G Team.


---
Detention Center Staff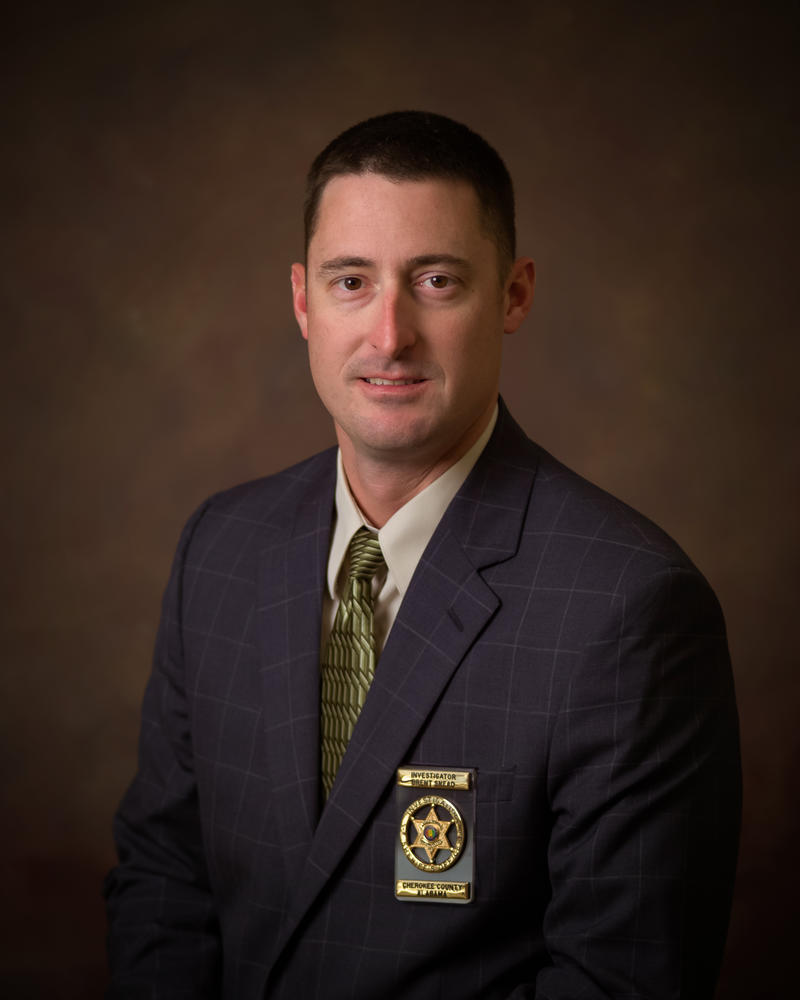 Brent Snead, Warden
Press Releases