National Certified Corrections Executive award...
09/01/2023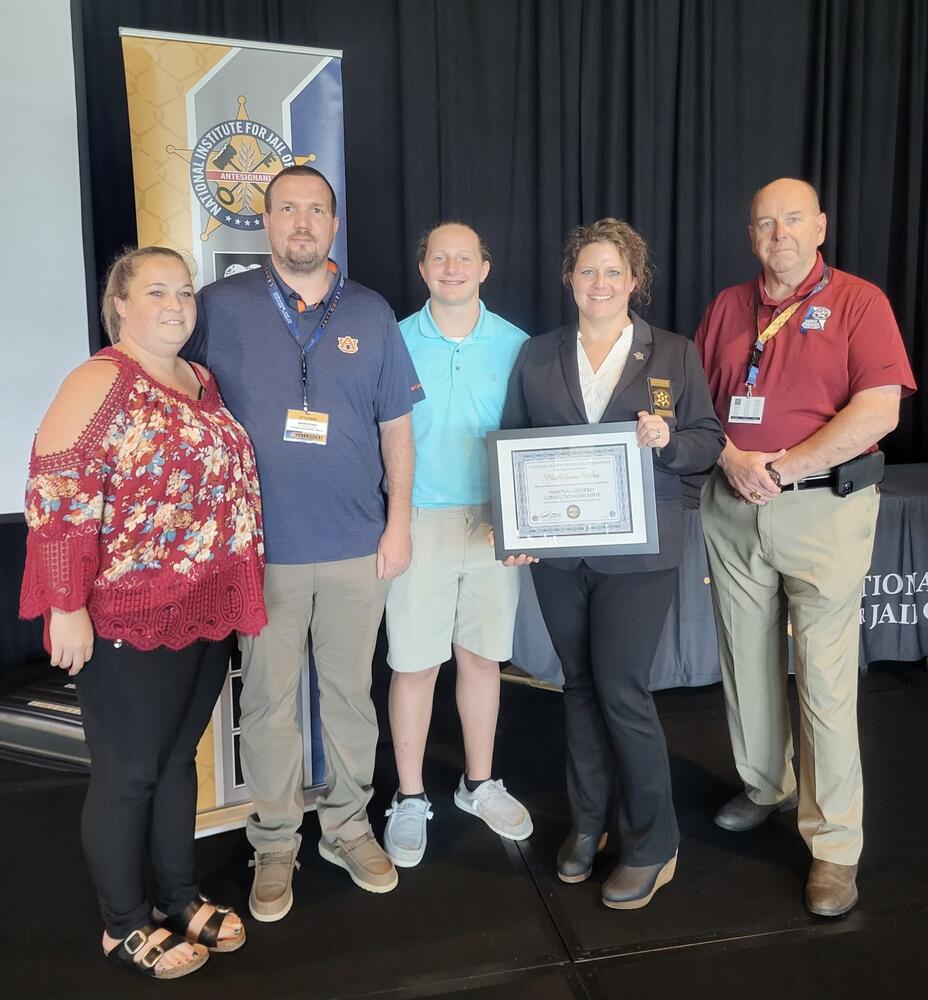 Earlier this week at JailCon South 23, our very own Chief of Corrections, Sierra Wilks, received the National Certified Corrections Executive (NCCE) award. This is the highest achievable level of certification offered by the National Institute for Jail Operations (NIJO).
The NCCE curriculum requires an intense amount of legal-based training and hands-on management experience to provide individual opportunities to implement and operate constitutionally safe and sound legal-based policies, procedures and practices.
Sheriff Shaver stated, "We are proud of every member of our detention center for their commitment to excellence in implementing safe and constitutional practices in our facility."
(Pictured left to right: Jessy Green (Wife of Green), Sgt. Jimmy Green, Wesley Messer (Son of Wilks), Chief of Corrections Sierra Wilks, and Sheriff Jeff Shaver)