Inmate Work Release Program Proves Very Successful…
08/08/2016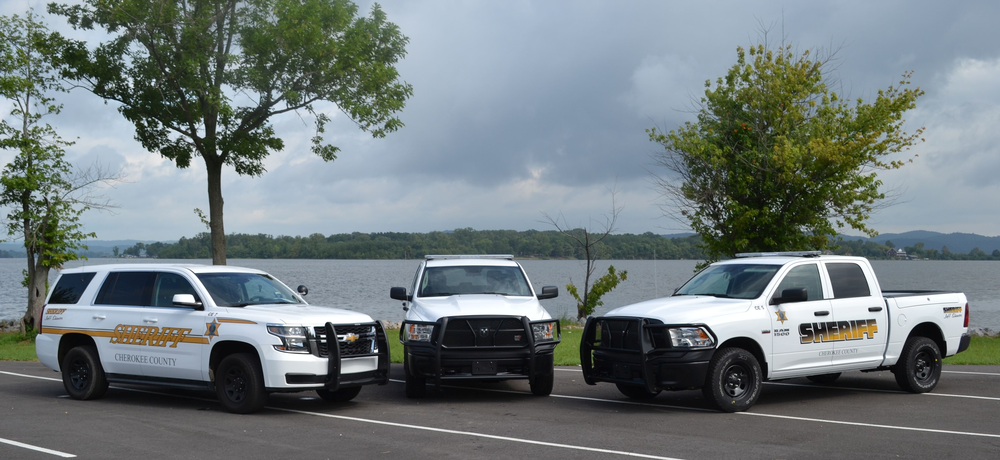 The Cherokee County Sheriff's Office inmate work release program has proven to be very successful. Sheriff Jeff Shaver worked with the Alabama Legislature in 2009 to pass a local act creating the program, which allows eligible inmates to be employed by an outside employer. The employer is responsible for the inmate's transportation to and from work and submitting the payroll check to the Detention Center.
As specified in the state statute, the Sheriff's Office receives a percentage of inmate's earnings to be used for law enforcement purposes. Another portion is paid to the Circuit Clerk's Office for fines or child support owed by the inmate, and the remainder is paid to the inmate for expenses. Numerous inmates have participated in the program, which has led to the payment of thousands of dollars in fines, restitution, and child support. The Sheriff's Office has used their portion to purchase three patrol vehicles, including most recently two new Dodge trucks.
In addition to the work release program, there is an inmate work detail comprised of volunteers are commonly referred to as "trustees." They wash county vehicles, cook, clean, and do laundry inside the detention center and perform other manual labor as needed on a daily basis. Work detail inmates pick up multiple tons of trash from Cherokee County roadways, paint in the county schools during the summer, prepare and clean-up for events at Gadsden State Community College, and make repairs in the courthouse, jail, Sheriff's Office, and other county buildings. The work detail inmates performed a major remodel of a building for the Investigation Division and have assisted surrounding municipalities including the remodel of the new Centre Police Department, repair of the Centre City pool, and other project for the Town of Cedar Bluff.
Sheriff Shaver explained, "The goal of the work release program is to provide a way for inmates to pay back child support and fines and break the cycle of repeat arrests for non-payment. We also hope the individuals establish working relationships with employers that may lead to a job when they are released." Shaver stated, "In addition to saving taxpayers hundreds of thousands of dollars in labor, the work detail allows inmates to be productive during their time of incarceration and experience the satisfaction of contributing to society by hard work and helping others."