Deputies Arrest 2 after Pursuit and Recover Stolen Vehicle from Florida…
01/18/2019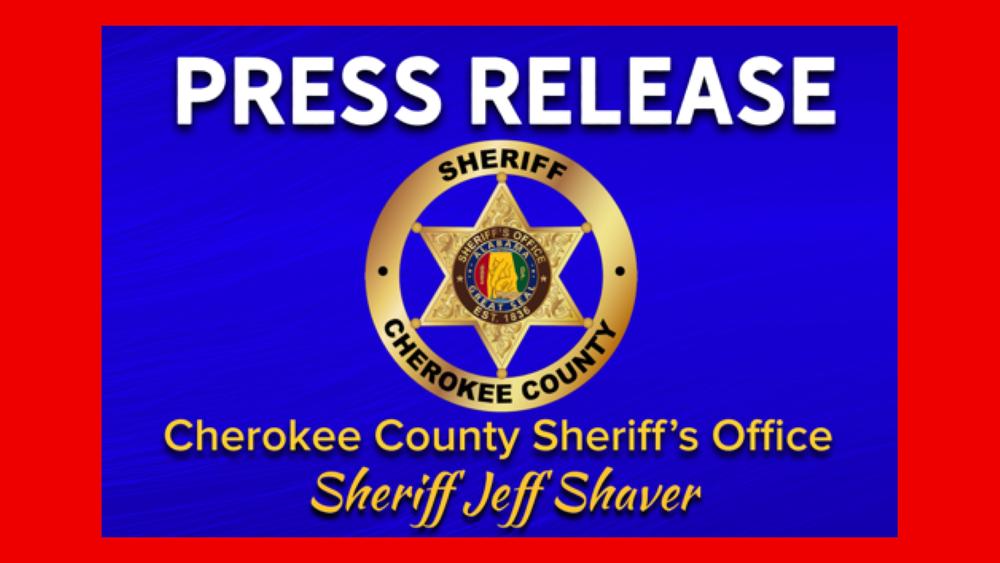 Two individuals were taken into custody Thursday night after a vehicle pursuit and foot pursuit. According to Sheriff Jeff Shaver, Cherokee County deputies and Leesburg Police officers were conducting a driver's license and safety checkpoint at the intersection of Alabama Highway 273 and Pemco Drive in Leesburg on Thursday evening. A vehicle approached the checkpoint and quickly sped through nearly striking a deputy and a Leesburg officer and then sped north on Highway 273. Law enforcement, including Cedar Bluff Police officers, pursued the vehicle on multiple roads along Highway 273 and lost sight of the vehicle several times because the driver was turning off his headlights.
Sheriff's Office Cpl. Nick Vaughn spotted the suspects on County Road 136 and again began pursuing them. The vehicle turned onto County Road 48 where Sheriff's Sgt. Sheldon Estes and Leesburg Officer Shane Butler disabled the vehicle by deploying spike strips. The two suspects, later identified as Tyler N. Adams, 20, of Leesburg, and Darris O. Grace, 22, of Augusta, Georgia, fled on foot into the woods. Adams, who was carrying a stolen pistol, dropped it and was quickly apprehended. Grace, who was also armed, was apprehended after he broke into a vehicle at a residence.
Both were transported to the Cherokee County Detention Center on a list of charges. Adams, the driver, was charged with attempting to elude, 2 counts of second degree assault, first degree receiving stolen property, fourth degree receiving stolen property, carrying a pistol without a permit, resisting arrest and DUI. Adams was served with warrants for FTA on domestic violence and a bond revocation. Grace was charged with first degree receiving stolen property, attempting to elude, carrying a pistol without a permit, and 2 counts of breaking and entering a motor vehicle.
Chief Deputy Josh Summerford said, "we are thankful that no law enforcement was injured during this dangerous incident. The deputies and officers involved did a great job by removing these extremely reckless individuals from the roadway."