Sheriff's Office Makes Arrest in Mud Creek Burglary and Thefts...
08/10/2017
On Monday, August 7, 2017, the Cherokee County Sheriff's Office responded to a call reporting a man trespassing on property in the Mud Creek area. The suspect had used a stolen boat to access the property. Deputies and investigators later located the man, Kenneth A. Ferguson, 45, and items of stolen property. Investigators were able to link him to several other burglaries and thefts in the area over the past few weeks. Search warrants were executed at two residences on Tuesday, where more stolen property was recovered. Illegal drugs were also discovered in the possession of two others, Kim T. Kelley, 46, of Piedmont and Jennifer L. Dentmon, 35, of Centre and both were arrested and charged with unlawful possession of a controlled substance and unlawful possession of drug paraphernalia.
Ferguson is charged with third degree burglary, breaking and entering of a vehicle, first degree theft of property, and two counts of fourth degree theft. All three suspects remain in the Cherokee County Detention Center.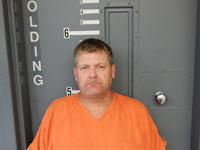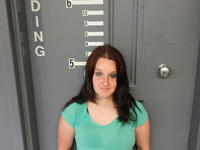 Kenneth Ferguson Jennifer Dentmon
Kim Kelley