Sheriff's Office Hosts Domestic Violence Law Training
08/05/2016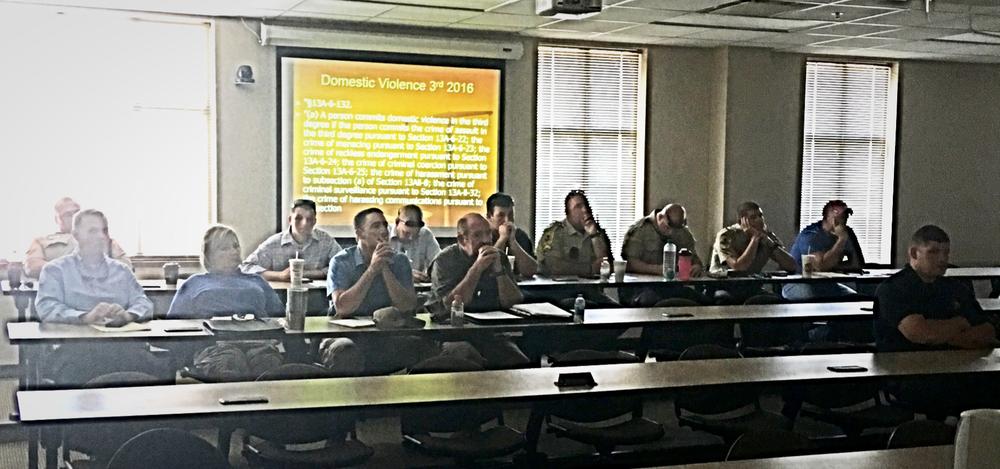 The Cherokee County Sheriff's Office in conjunction with the Alabama Coalition Against Domestic Violence and Gadsden State Community College hosted a free domestic violence law training on Thursday, July 28, 2016. Deputies from Cherokee and Etowah Counties and Cedar Bluff Police officers participated.
The training was instructed by Lt. Steve Searcy (retired). He formerly commanded the Montgomery Police Department's Domestic Violence Bureau and currently is the training coordinator for the Coalition Against Domestic Violence. According to Sheriff Jeff Shaver, the training provided is very important because deputies across the nation respond to more domestic violence calls than any other type call. In 2015 the Albama Legislature made major changes to domestic violence laws.
The training was made possible by a grant from the Alabama Department of Economic and Community Development.