New Jersey Couple Arrested in Connection with Burglary Spree…
04/24/2016
According to Cherokee County Sheriff Jeff Shaver, a couple from New Jersey has been arrested and charged in connection with several burglaries in the Cedar Bluff area. Steven Franks and Necole L. Wood, both age 31, are being held in the Cherokee County Detention Center on five counts of third degree burglary and three counts of second degree theft of property.
Deputy Tyler Perea began looking for the pair on the evening on Friday, April 15, 2016, when he received a report of two burglaries on County Road 194. Residents around the area witnessed the couple running out of a house and gave chase until deputies and officers from Cedar Bluff, Centre, and Leesburg Police Departments arrived. Several officers searched the woods for the suspects late into the night.
On Sunday, April 17, residents in the area called the Sheriff's Office to report a sighting of the couple, and within a very short period of time, Corporal Gene Knowles and Deputy Daniel Money had the two suspects in custody. The follow-up investigation by Chief Investigator Josh Summerford and Investigator Tony Monroy led to the discovery of three more burglaries and the recovery of a significant amount of stolen property.
Sheriff Shaver stated, "The successful apprehension of these suspects is a result of the cooperative effort among law enforcement agencies in the county and citizen involvement."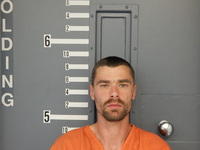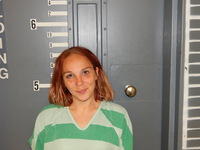 Steven Franks Necole Wood