Deputy Recovers Stolen Vehicle After Pursuit...
04/22/2016
According to Cherokee County Sheriff Jeff Shaver, deputies arrested two females on Thursday, April 21, 2016, following a pursuit. Deputy Daniel Money stopped to assist what appeared to be stranded motorists on County Road 20 in the Pollard's Bend community. However, when Deputy Money began speaking with the occupants, the driver hit the deputy with the vehicle door, knocking him to the ground, and fled the scene. Deputy Money pursued the suspects into Etowah County and eventually back into Cherokee County, heading toward Centre.
Centre Police officers quickly responded to the area and deployed stop sticks onto the roadway, which disabled the suspect's vehicle. Officers learned the vehicle had been reported stolen from Anniston.
Deputies arrested Chelsie Hope Taylor, age 23, of Piedmont, and Carissa Hope Curvin, age 24, of Jacksonville, and transported both to the Cherokee County Detention Center. Taylor, the driver of the stolen vehicle, is charged with first degree receiving stolen property, second degree assault, resisting arrest, attempting to elude, reckless endangerment, and second degree unlawful possession of marijuana. Curvin is charged with first degree receiving stolen property, resisting arrest, and attempting to elude.
Sheriff Shaver stated he appreciates the assistance of Centre Police Department for their response to end the pursuit and is very thankful Deputy Money was not seriously injured.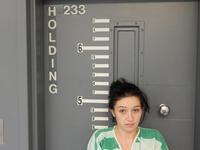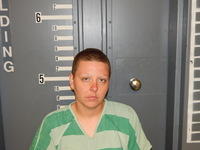 Chelsie Hope Taylor Carissa Hope Curvin