Sheriff's Office Investigators Make Five Arrests on Friday Afternoon...
04/10/2016
According to Cherokee County Sheriff Jeff Shaver, investigators arrested five suspects in two unrelated cases on the afternoon of Friday, April 8, 2016. Four arrests were in connection with the theft of a motorcycle in late March from a residence on County Road 19 near Centre. The stolen motorcycle was recovered soon after the theft by Deputy Daniel Money and Corporal Gene Knowles. The investigation conducted by Chief Investigator Josh Summerford led to the arrests of Joshua P. Steele, 29, Heather N. McCool, 37, Stephanie L. Epps, 31, and Darnell E. McNeil, all of Cedar Bluff.
Sheriff's Office investigators Summerford, Tony Monroy, and Brent Snead, arrested William Cody Steed, 24, of Rockmart, Georgia, for sexual abuse of a child under age 12. This case remains under investigation by the Cherokee County Major Crimes Unit.
Deputies transported all of the suspects to the Cherokee County Detention Center where they await bond.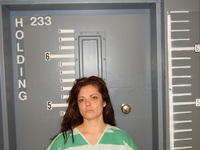 Joshua Steele Heather McCool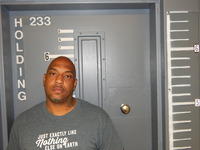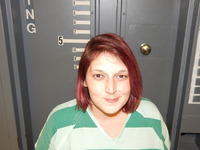 Darnell McNeil Stephanie Epps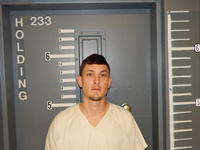 Cody Steed