Sheriff's Office Welcomes Students
11/12/2015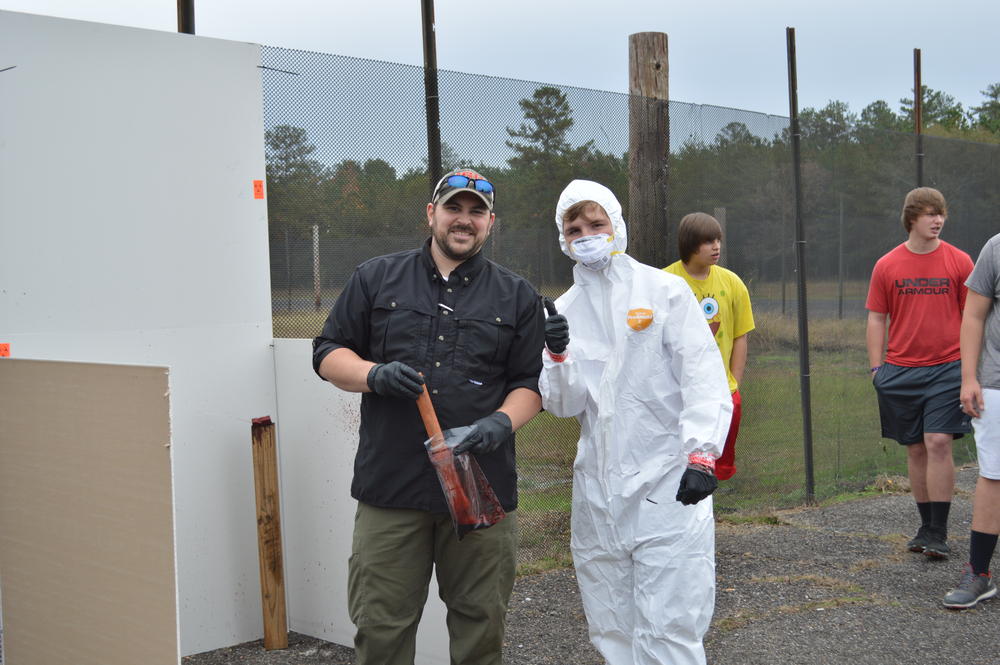 The Cherokee County Sheriff's Office welcomed Sand Rock forensics teacher, John Blackwell, and his students to the Criminal Investigations Division offices, on November 5, 2015, for forensic demonstration and training. Investigators with the Sheriff's Office, along with Senior Forensic Scientists Mark Hopwood and Shane Golden from Jacksonville State University Center for Applied Forensics, were on hand to teach and demonstrate different investigative and forensic applications that can be used at a crime scene. The students have studied fingerprinting, ballistics, narcotics, and most recently blood spatter. Students participated in blood spatter and cast molding of tire print demonstrations. Investigators instructed the class on how to tell the difference between rifled and smooth barrel projectiles with the use of a spinning top. In addition to the class work and the outdoor crime scene practical exercises, the students got to see some of the equipment the investigators and forensic scientists use on a daily basis.
"As a teacher with 21 years of experience, I can say this day spent with the Cherokee County Sheriff's Office has allowed students to gain more educational value than what I could teach in weeks," said Blackwell.
According to Mark Hopwood, "Part of the mission for the Center for Applied Forensics is to engage students in practical exercises, so they fully understand the concepts presented to them in the classroom setting."
Sheriff Jeff Shaver stated he believes this interaction between deputies and students has a very positive and lasting impact on the relationships between students and law enforcement.