Cherokee Deputies Recognized by FBI for Help in Busting Drug Ring
09/19/2015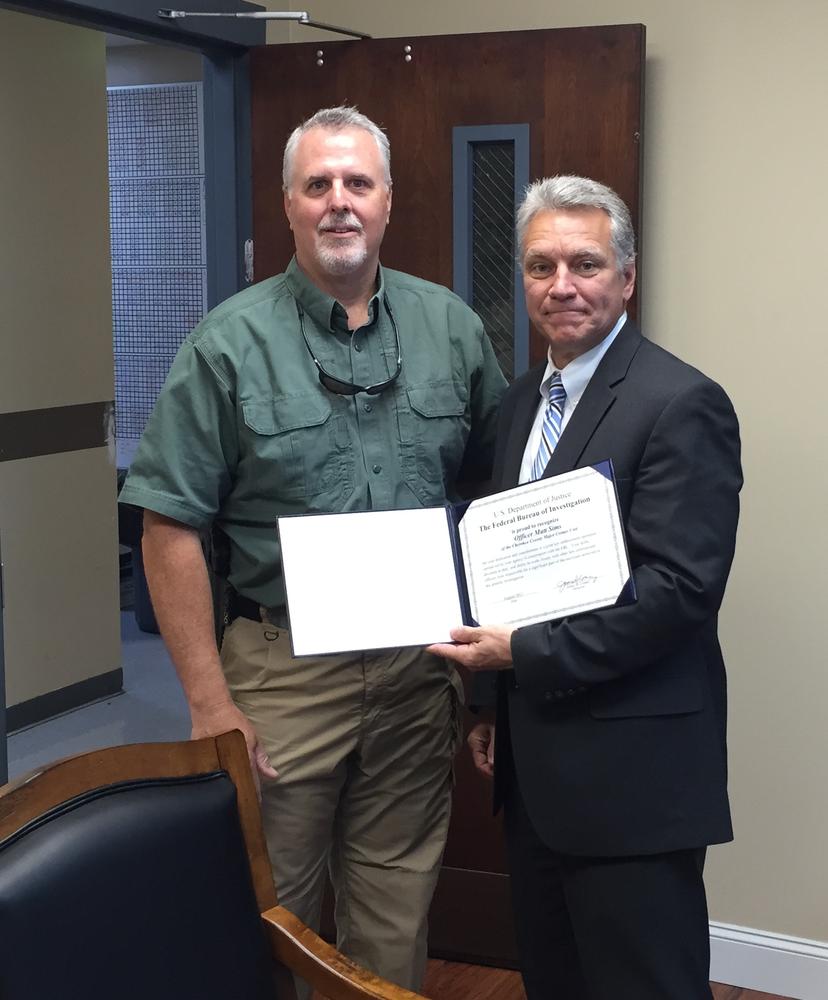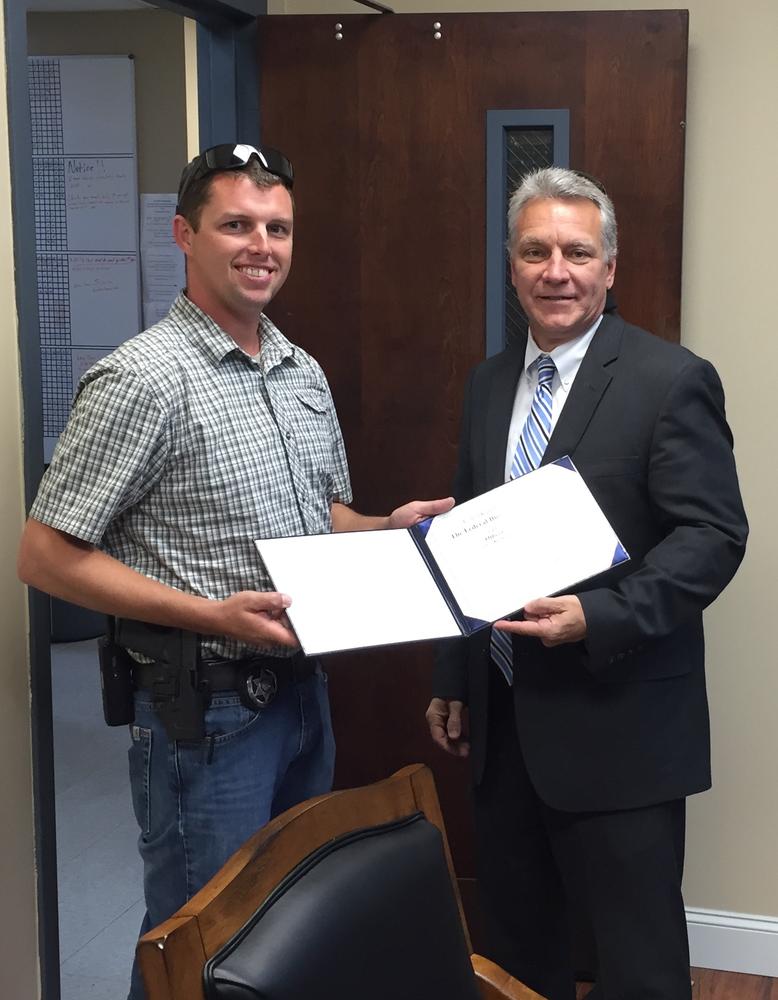 According to Cherokee County Sheriff Jeff Shaver, Investigators Matt Sims and Michael Green were presented certificates of recognition on Friday, September 18, 2015, by Bren Tallent of the Federal Bureau of Investigation. The officers were praised for their efforts and cooperation in a tri-state law enforcement operation dubbed "Ghost Face", referring to the prison and street gang Ghost Face Gangsters in north Georgia.

The investigation involved a cooperating effort between federal, state, and local authorities in Alabama, Georgia, and Tennessee, to bust a major methamphetamine trafficking operation run by two illegal aliens serving time in Georgia state prisons for trafficking and murder. The two used contraband cell phones to direct at least eight people in northeastern Alabama and Chattanooga to carry out a conspiracy to traffic meth over a two-year period.

Numerous persons were arrested and approximately nine pounds of high purity crystal methamphetamine was seized. The investigation is ongoing, and more arrests are expected.

The certificates thanked Sims and Green for their skills, devotion for duty, and ability to work closely with other law enforcement officers. Sheriff Shaver stated cooperation among agencies is key to bringing criminals to justice, and he is proud of his officer's efforts in this case.