Cedar Bluff Robbery and Assault Suspects Captured
03/26/2015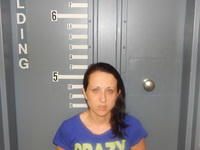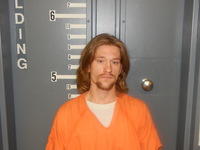 According to Cherokee County Sheriff Jeff Shaver, a Cedar Bluff couple was arrested this week after an elderly man reported he had been assaulted and robbed late Monday night, March 30th. The man said the couple came into his residence on County Road 137 in the Cedar Bluff area, demanded money, and struck him in the head with a rifle before leaving. The suspects are known to the victim, and he was able to provide law enforcement with their identity.
Investigators from the Sheriff's Office, District Attorney's Office, and Leesburg Police Department worked through the night to locate the suspects. Investigators found the couple asleep in a vehicle in the area just a few hours after the incident occurred.
Amanda Lee, 37, was arrested and charged with first degree robbery and second degree assault. Buck White, 25, was charged with first degree robbery. Lee's bond was set at $25,000, and White awaits bond. Both suspects remain in the Cherokee County Detention Center.
The case remains under investigation by the Cherokee County Major Crimes Unit.