College Credit Forensics Class Being Taught at Sand Rock High School
09/29/2014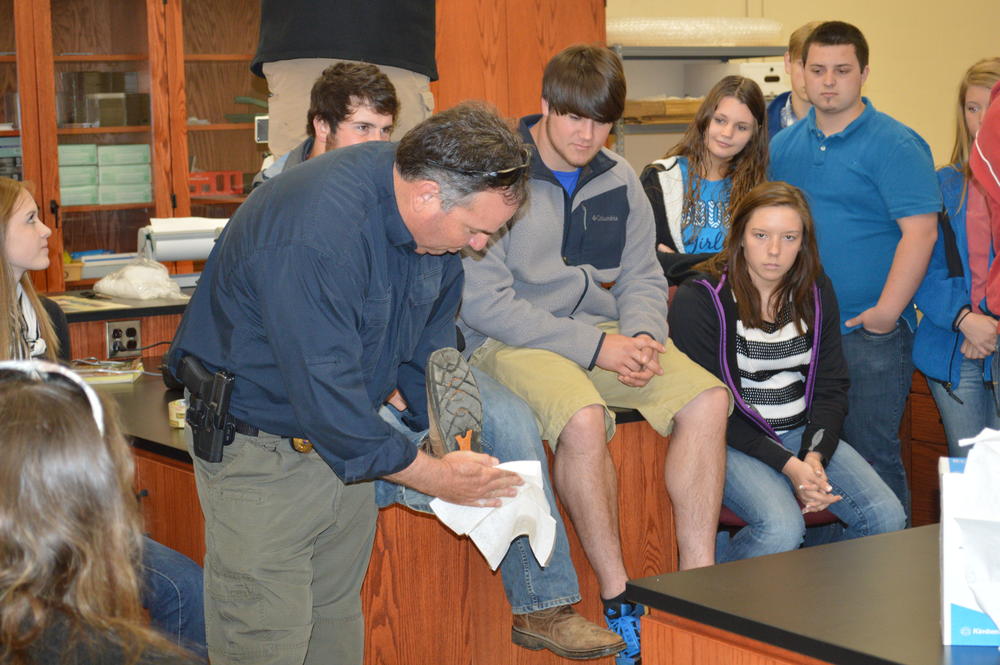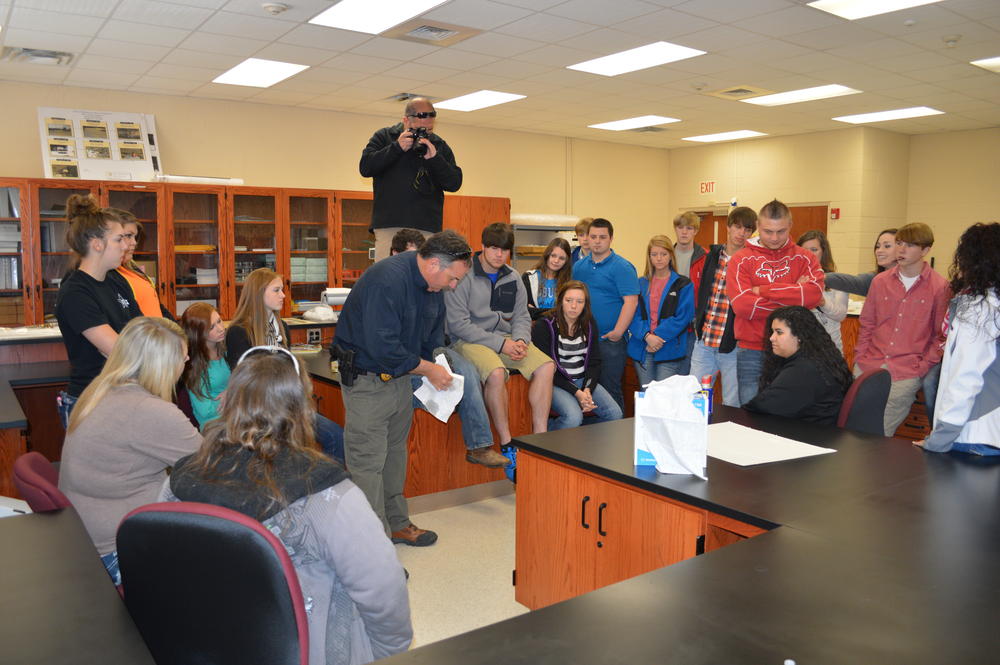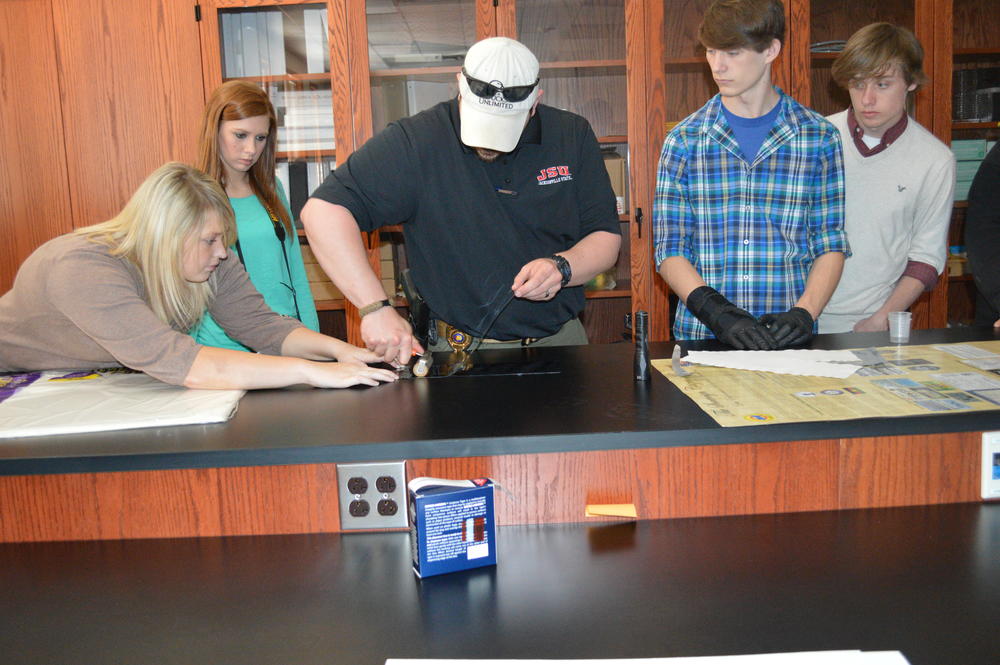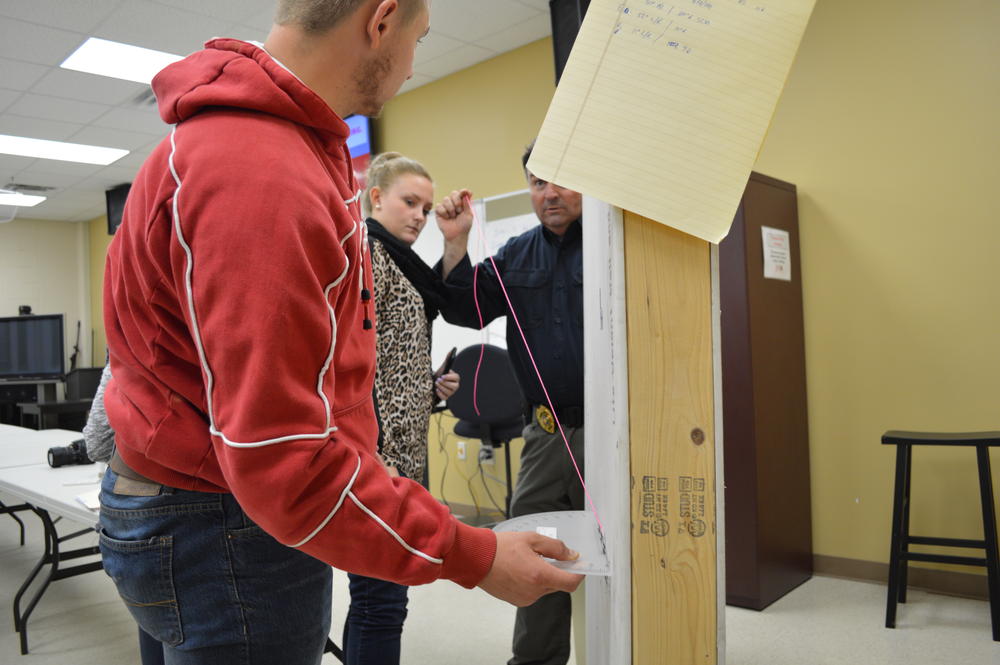 According to Cherokee County Sheriff Jeff Shaver, more than three-fourths of the students taking the Elements of Forensic Science (CJ-210) class this fall semester at Sand Rock High School will be able to obtain 3 hours of college credit from Jacksonville State University, thanks to dual enrollment scholarships. The dual enrollment scholarships were made available through the College Opportunity Resources for Education (CORE) Scholars Program funded by the U.S. Department of Education's Investing in Innovation (i3) program.
Senior Forensic Scientist Mark Hopwood from the Jacksonville State University Center for Applied Forensics will be teaching the class, and he will be assisted by Center personnel and members of the Cherokee County Sheriff's Office Criminal Investigation Unit. The collaboration between JSU, Sand Rock School, and the Sheriff's Office will allow the students to gain insight into how forensic science is used to associate suspects with criminal acts as well as exonerate the innocent.
The students will actively participate in processing mock crime scenes, documenting, collecting, and preserving evidence, as well as classroom lectures. The class will also use iPads to collect and document evidence and process crime scenes like professionals.
Cherokee County Investigators and personnel from the JSU Center for Applied Forensics have been assisting teachers at Sand Rock High School for the last two years with the previous forensics classes. Investigators attended class every Tuesday and assisted the teachers with their lesson plans. Investigator Tony Monroy stated, "It is a positive way to meet the students and interact with them. The students seem to really enjoy the class and the mock crimes scenes that are set up for them to process."
Sand Rock Principal Ben East stated, "We are excited to offer a college level forensic course this year at Sand Rock School. This is an excellent opportunity for our students to learn valuable skills while earning both high school credit for the course. We have offered forensic science as a high school course for several years now, and this new partnership will allow students to advance their education by earning college credit as well. We look forward to working with JSU, the JSU Center for Applied Forensics, and the Cherokee County Sheriff's Office this semester."
Sheriff Jeff Shaver would like to thank Sand Rock High School and their staff for allowing them to participate in the class. "I am glad to be able to assist our schools with this program, I believe the program will be a positive impact on the lives of the students participating in this opportunity", Shaver said.