Fugitive Caught with a Large Amount of Methamphetamine
05/02/2014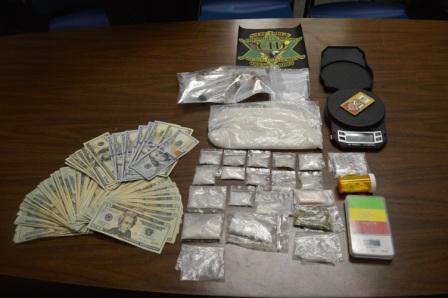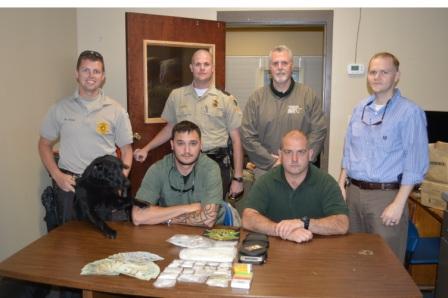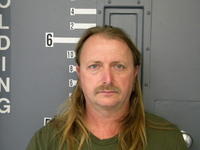 A fugitive from Etowah County was arrested Thursday in the Bay Springs Community and charged with trafficking in amphetamines. Investigators from the Cherokee County Sheriff's Office and District Attorney's Office apprehended 47 year-old George Franklin O'Leary with a large amount of methamphetamine and other drugs. O'Leary also had a large amount of cash and other items normally used in the selling of illegal drugs.
Earlier in the week, Etowah County authorities notified the Sheriff's Office that O'Leary may be in Cherokee County. Investigator Matt Sims spotted O'Leary at a Centre restaurant, followed him, and attempted to detain the suspect. O'Leary fled through Centre before being stopped on Bay Springs Road by Sims and Centre Police.
A subsequent search of O'Leary's camper revealed the large amount of illegal drugs and other paraphernalia. O'Leary was transported to the Cherokee County Detention Center and charged with trafficking amphetamines, unlawful possession of a controlled substance, first degree unlawful possession of marijuana, unlawful possession of drug paraphernalia, and attempting to elude. O'Leary is expected to be extradited to face additional charges in Etowah County.
Sheriff Jeff Shaver stated he appreciates the hard-work of all law enforcement involved in this case and he's glad to have this large amount of meth off our streets and out of our community.