Another One Arrested from the Sheriff's "Most Wanted" Page
04/16/2014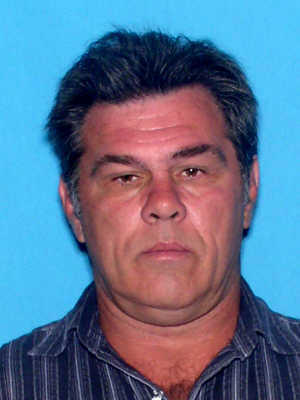 David Mac Wiggins, 53 of Gaylesville, was arrested Tuesday evening in the Broomtown Community. Wiggins was placed on the Cherokee County "Most Wanted" list after Circuit Judge Shaunathan Bell issued a court order for him to be arrested for violating the conditions of his release on pending charges. Law enforcement officers have been looking for Wiggins for several weeks.
Sheriff Jeff Shaver and District Attorney's Investigator Josh Summerford spotted Wiggins riding as a passenger in a pick-up truck Tuesday evening on County Road 46. Upon stopping the truck, Wiggins attempted to flee on foot for a short distance before being apprehended.
Wiggins was transported to the Cherokee County Detention Center where he awaits a hearing with Judge Bell. Wiggins faces pending felony charges of receiving stolen property and multiple counts of criminal possession of a forged instrument.
Since January 2010, more than 220 individuals listed on the "Most Wanted" page on the Sheriff's Office website have been arrested. Many of the arrests are a result of tips from the community. If you have any information about anyone listed on the "Most Wanted" page, please contact the Sheriff's Office at 256-927-3365 or the tip-line at 256-927-9999.