Charles Clayton Todd Sentenced to Life Without Parole
06/14/2013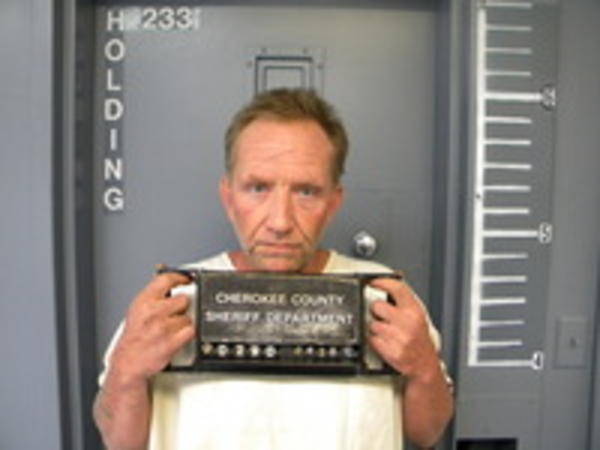 Cherokee County Circuit Judge Jeremy Taylor sentenced Charles Clayton Todd, age 45, of Fyffe, Alabama, to life in prison without the possibility of parole for his convictions of attempted murder, first degree robbery, and first degree attempted arson, which were rendered by a Cherokee County jury on May 8, 2013. Todd has at least 7 prior felony convictions including drug possession, illegal firearms possession, escape, and robbery.
On the morning of April 19, 2012, Todd broke into the home of Carol Lowry, while she was asleep in her hospital bed. He attacked Ms. Lowry with a baseball bat, striking her numerous times across her chest, arms, wrists, and knees. Ms. Lowry attempted to make her assailant think she was dead in order to stop the attack. Todd proceeded to go to specific locations in the house where he knew guns and jewelry were located and placed the items in a garbage bag. His knowledge of the description and location of the stolen items came as a result of his wife, Bridgett Ledbetter Todd, having previously worked for Ms. Lowry as a home health nurse. He had accompanied his wife to the Lowry residence on several occasions. Just weeks prior to the attempted murder and robbery, Mrs. Todd had been removed from her work for Ms. Lowry, and she and Todd were instructed never to return to the Lowry residence due to reported violations of health and safety rules committed by the defendant's wife against Mrs. Lowry.
At one point during the robbery, Todd discovered Ms. Lowry was still alive, and he beat her even more severely. Afterwards, he set her bed on fire and fled into the woods with the stolen goods. Despite having been savagely attacked, with both her arms and wrists broken, her knee cap crushed, and deep contusions across her neck, chest, and abdomen, Ms. Lowry was able to put out the fire, pull herself out of bed onto the floor, and drag herself across the room to the phone, and call 911. Cherokee County Sheriff's Office investigators and deputies responded to the scene. They were joined by the U.S. Marshal's Gulf Coast Regional Task Force and began searching the area for Todd. He was apprehended at approximately 11:00 p.m. that night in a wooded area off County Road 60. A small bag of coins stolen from Ms. Lowry were in his pocket.
Sheriff Jeff Shaver would like to thank everyone involved in the investigation and prosecution of this case, including Cherokee County Fire/Arson Investigator Shawn Rogers and Deputy State Fire Marshal Ray Cumby. Shaver commends the District Attorney's Office for the fine job in prosecuting the case. Sheriff Shaver stated a violent criminal is now off the streets permanently, and Ms. Lowry doesn't have to worry about him any longer.