Cherokee County Authorities Identify the Missing Woman from Virginia
01/13/2012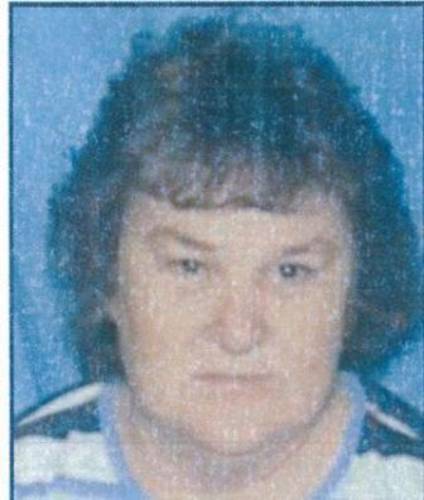 Shirley Ann Hodges Stanley David Crotts
According to Cherokee County Sheriff Jeff Shaver, the human remains found on October 1, 2011, by hunters on property off Alabama Highway 68 near Sand Rock have positively been identified as 64 year old Shirley Ann Hodges. Ms. Hodges was last seen by family members on August 31, 2011, just before dark arguing with her boyfriend, Stanley David Crotts, in the yard of her home in Rocky Mount, Virginia. Hodges vehicle was also missing.
Crotts had made statements over a year ago that he could kill Hodges in her sleep and dump her body in Alabama, and she would never be found. He was described as a drifter or loner and had done day labor work in Alabama and Louisiana. By checking cell phone and financial records, Virginia authorities tracked Crotts' movements through Alabama to Texas, and they issued a BOLO for Crotts in Texas. Crockett Texas Police Department located the vehicle at a motel, and as officers attempted to make contact, Crotts shot himself in the head and died. Other evidence found with the vehicle confirm Crotts as Hodges' killer.
The Calhoun/Cleburne County Drug and Violent Crime Task Force assisted with the examination and processing of the crime scene. Based on results of the scene examination and communication between the Sheriff's Office and the Task Force a potential victim was identified. Coordination between the Cherokee County Alabama and Franklin County Virginia Sheriff's Offices and the Task Force resulted in the remains being identified through DNA testing at the Center for Human Identification in Fort Worth, Texas.
Sheriff Shaver would like to thank Mark Hopwood for assisting Cherokee County Sheriff's Office Investigators Bo Jolly, Seth Rochester and Brent Snead in the investigation and identification of the victim in this case.