Capture of Escapee, James Leroy Tyree, Jr.
01/10/2012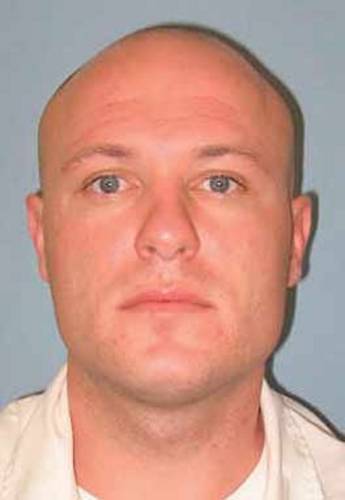 According to Sheriff Jeff Shaver, on January 4, 2012, agents with the Cherokee County Sheriff's Office Narcotics Unit received information from the U.S. Marshall's Gulf Coast Regional Fugitive Task Force that James Leroy Tyree Jr., an escapee from St. Clair State Correctional Facility, was possibly hiding out in Cherokee County. Federal and local officers began searching the county for the fugitive.
On January 7, Sheriff's Office Narcotics Unit Agents Shawn Rogers and Joe Johnson located the fugitive in the Leesburg area and alerted Leesburg Officer Chris Vaughn. Vaughn attempted to stop the vehicle, but the driver fled. A pursuit ensued which ended when the driver turned down a dead end road and ended up in a cotton field. Tyree, who was armed with a hand gun, attempted to flee on foot but was apprehended quickly.
Tyree faces 1st degree escape charges in St. Clair County and was charged with felony possession of a firearm, attempting to elude law enforcement, and resisting arrest. The driver, Stephanie Nicole Chandler, of Weaver, was charged with 1st degree hindering prosecution, possession of a controlled substance, and possession of drug paraphernalia. Both are currently housed in the Cherokee County Detention Center awaiting a bond hearing.
Sheriff Shaver stated this is a good example of officers of multiple agencies working together and thanks Agents Rogers and Johnson for their fine work in locating the wanted fugitive.