Deputy Parris becomes the fourth SRO in Cherokee County....
09/07/2023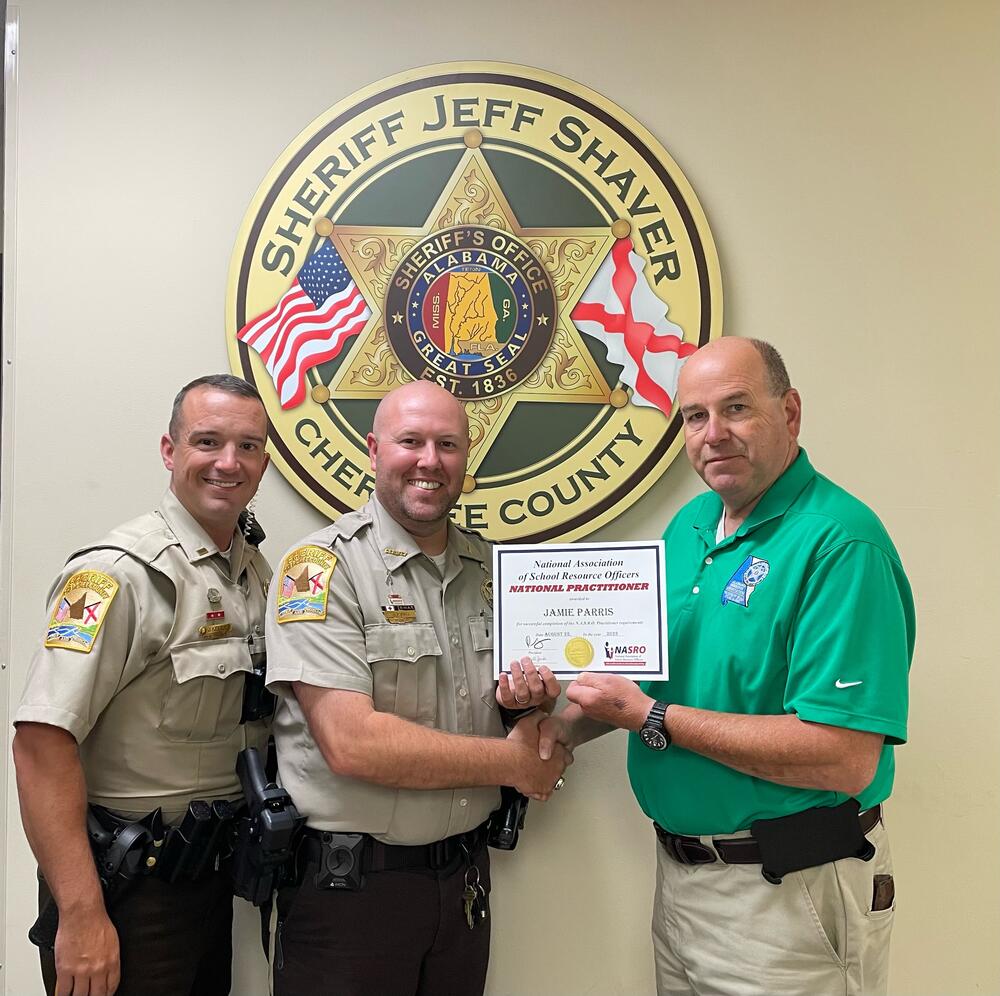 Recently, SRO Deputy Jamie Parris was recognized by the National Association of School Resource Officers (NASRO) as a National Practitioner. With this, Deputy Parris becomes the fourth SRO in Cherokee County to receive this recognition.
"I appreciate everything Deputy Parris has done at Spring Garden and for Cherokee County," said Lt. Jordan Kelley, the SRO Unit Supervisor. "His commitment to providing a safe school for students, faculty, and staff are not unnoticed. I'm proud to have these men and women serving Cherokee County Schools with me and look forward to getting more getting this national recognition."
"This group of SROs are some of the best around," said Sheriff Shaver. "I appreciate their passion for what they do. Deputy Parris is just another example of the commitment we have for our schools. He is a great fit for Spring Garden and we are proud of him achieving this level of recognition. We are extremely fortunate to have such passionate SROs in Cherokee County."
NASRO conducts training for SROs across the nation and other countries. To date, every SRO in Cherokee County has received some training from NASRO, and it is estimated that other SROs will be recognized as Practitioners as soon as possible.