Update on Gaylesville School Theft...
07/28/2023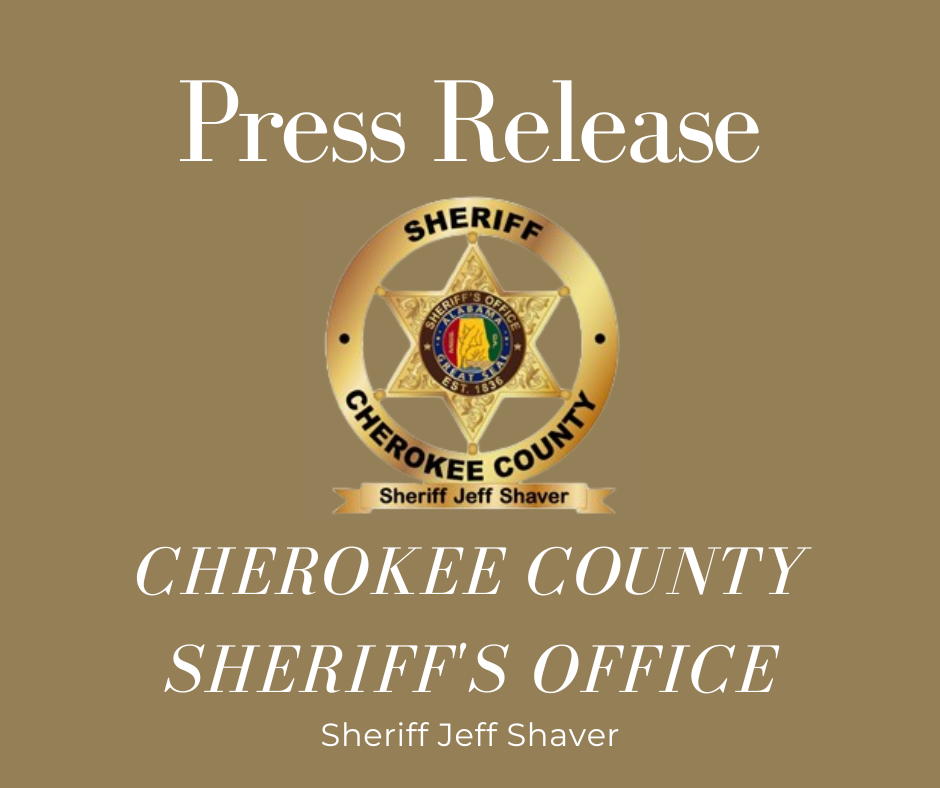 Update on Gaylesville School Theft...
Thursday afternoon, Sheriff's Office Investigators were able to locate the Kawasaki Mule and positively identify the two juvenile suspects, resulting in closing this case along with other recent opened cases throughout the Gaylesville community.
Sheriff Shaver stated, "We were able to locate the stolen property and identify the juvenile suspects with the help of the citizens in the community. This is why we express the importance of, 'if you see something, say something'."
The two juveniles who were identified have been taken to Coosa Valley Youth Detention Center through Juvenile Probation Court.
*End of Update*
Wednesday morning, Cherokee County Deputies responded to Gaylesville High School in reference to theft of property that occurred late Tuesday night and early morning hours of Wednesday.
Gaylesville High School Staff Member, Coach Hendon, arrived at the school early Wednesday morning for typical maintenance preparation around the schoolyard and noticed a door had been forced open to Baseball Fieldhouse (nothing has been reported missing), the school bus he was supposed to be driving in a few hours was missing, along with a Kawasaki Mule with a purple "G" on it.
The school bus was located on neighboring property of the school, no damage has been reported. The Kawasaki Mule with Gaylesville's Purple "G" on it has not been located.
Sheriff's Office Investigators were notified and have been working on identifying the two juvenile males involved and locating the Kawasaki Mule. If anyone has any information, please contact our Crime Tip Line at 256-927-9999, or contact Investigator Stephen Hooks at 256-312-0060.