Suspect Charged with Aggravated Child Abuse...
04/18/2022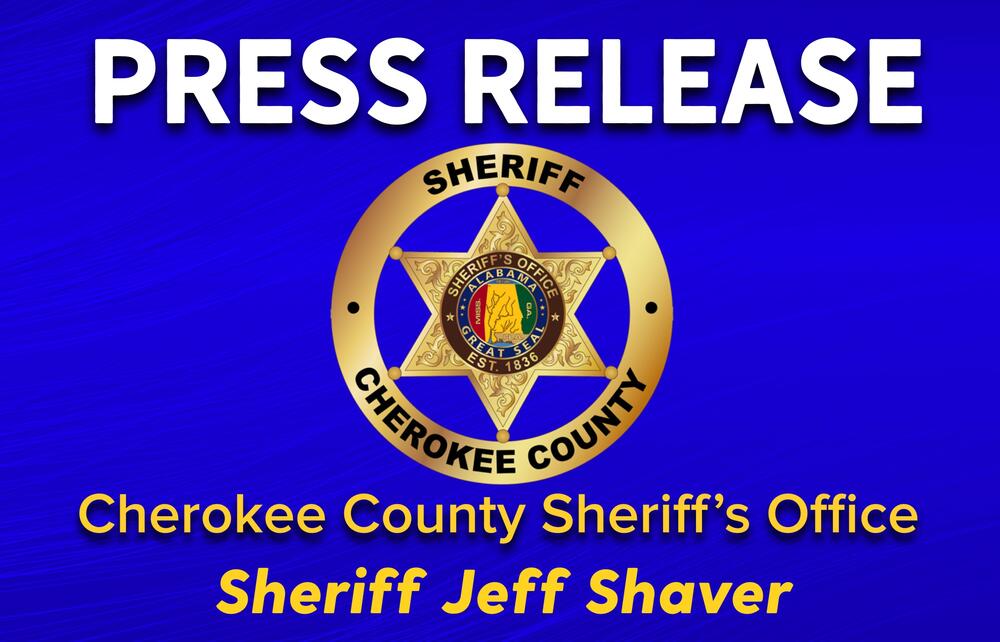 According to Sheriff Jeff Shaver, Cherokee County Sheriff's investigators arrested a 17 year-old last Thursday on charges of aggravated child abuse. The suspect is accused of abusing an infant child and causing serious physical injury. Aggravated child abuse is a class A felony and is charged as an adult under Alabama law. District Judge Wes Mobley set the suspect's bond at $750,000 (cash) on Monday. The suspect remains in the Cherokee County Detention Center. The case remains under investigation and therefore, no other information can be released at this time.
According to Sheriff Shaver, assistance was provided in this difficult case, by the Marietta (GA) Police Department, the FBI, and Deputy District Attorney Summer Summerford.