Sheriff's Office Partners with CSAF for Toy Drive...
11/16/2021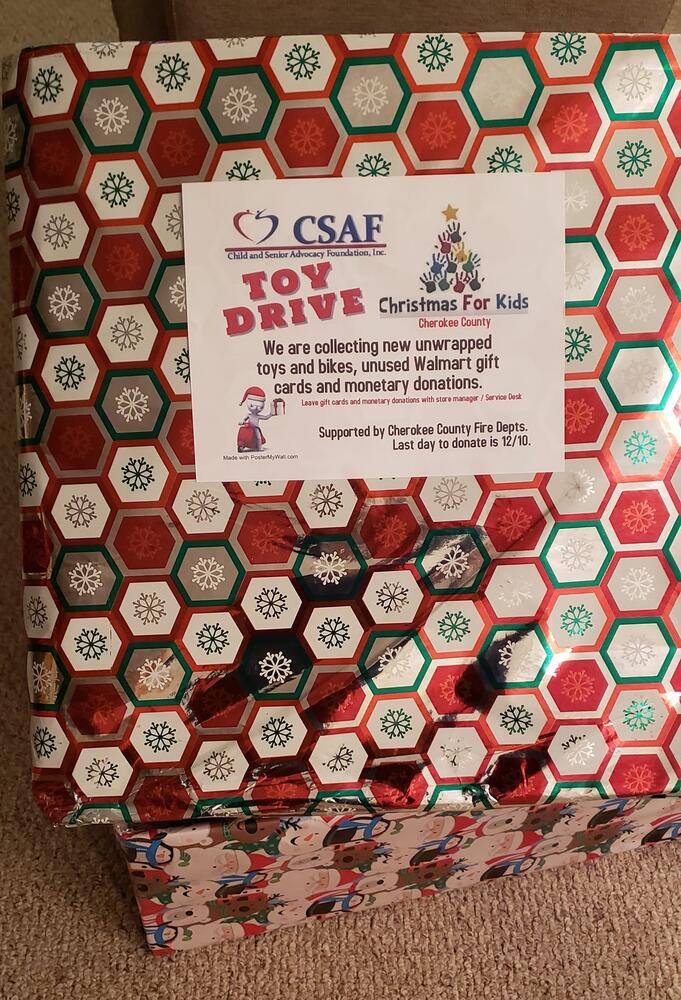 According to Sheriff Jeff Shaver, the Cherokee County Sheriff's Office is partnering with the Child and Senior Advocacy Foundation (CSAF) of Centre in their Christmas for kids toy drive. A drop box will be located in the lobby of the Sheriff's Office and new unwrapped toys, bikes, or Wal-Mart gift cards may be dropped off at the Sheriff's Office during the hours of 8 A.M. and 4 P.M.
Sheriff Shaver said, "we are excited to be able to team up with CSAF to provide toys to children in need."
Deputies will also assist CSAF and the Alabama Department of Human Resources in delivering toys.
The last day to drop off items is Friday, December 10th.