Sheriff Shaver Announces Upcoming Citizens Academy...
06/15/2021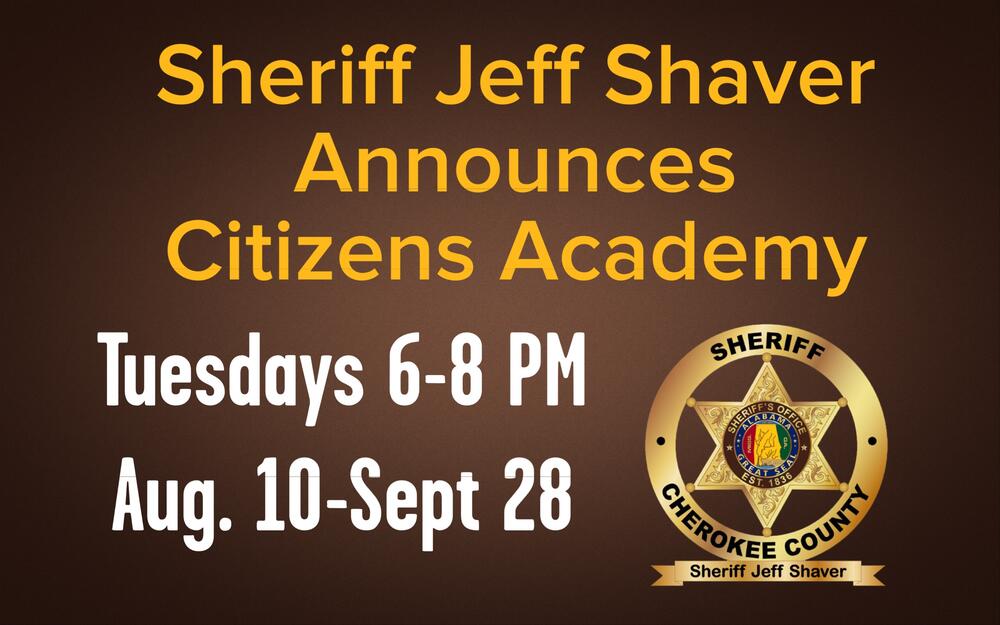 Sheriff Jeff Shaver and the Cherokee County Sheriff's Office are proud to announce the first Citizens Academy to be hosted by the Sheriff's Office. This academy is designed to promote a better understanding for citizens about law enforcement in Cherokee County and how deputies work within the community. The classes, which will cover a variety of units and topics the Sheriff's Office routinely handle, will provide a fun and interactive way to educate and develop positive relations with citizens.
"The idea of fostering a better relationship with the citizens we serve is our number one priority," said Sheriff Shaver. "We hope to educate the public about the practices of law enforcement and the services we provide. By educating the citizens of our county, we look forward to building a stronger relationship for those who do not know the daily workings of law enforcement and show them the people behind the badges."
The Citizens Academy will be directed by Chief Deputy Josh Summerford and coordinated by Sergeant Jordan Kelley. Sgt. Kelley is the SRO Unit Supervisor and a certified Citizens Academy Coordinator through the National Citizens Police Academy Association. Sergeant Kelley was previously a Citizens Academy Coordinator for Fort Payne Police Department for several sessions.
The Citizens Academy will be every Tuesday evening from 6:00pm to 8:00pm from August 10th, 2021 to September 28th, 2021 at the Cherokee County Commission.
Anyone wishing to apply for the Citizens Academy can get an application at the Sheriff's Office or our website at www.cherokeecountyalsheriff.com/chief-deputy.