Two Sheriff's Office Investigators Graduate Inaugural Investigator Academy...
06/08/2021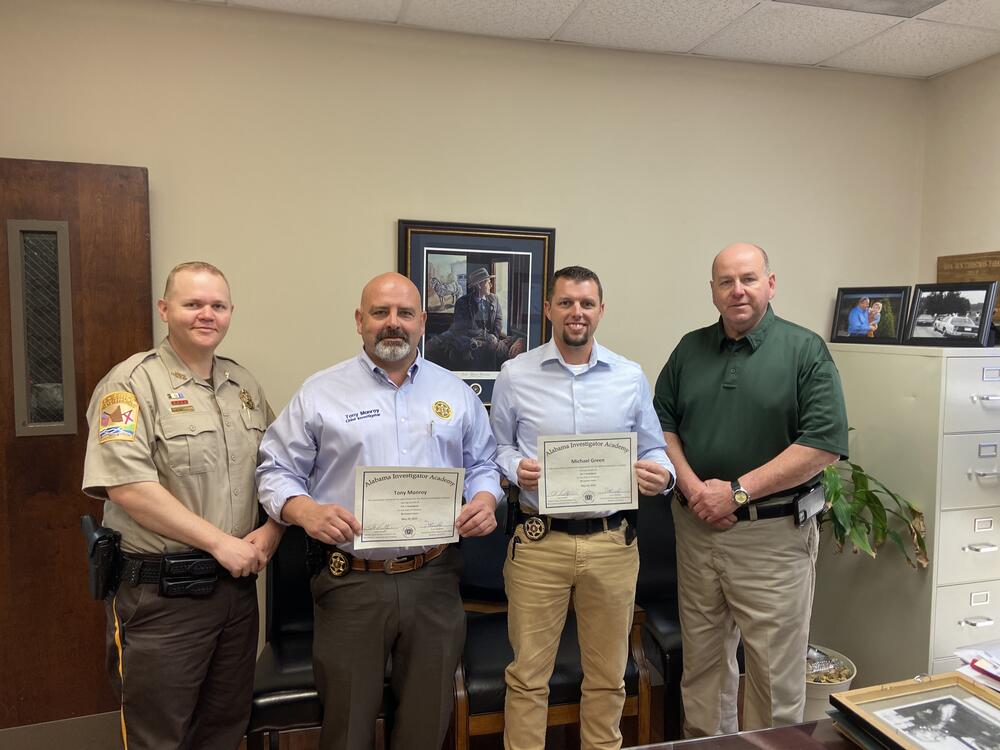 (L-R: Chief Deputy Josh Summerford, Chief Investigator Tony Monroy, Investigator Michael Green, Sheriff Jeff Shaver)
Sheriff Jeff Shaver is pleased to announce the graduation of two Cherokee County Sheriff's investigators from the inaugural Alabama Investigator Academy. The academy was completed in late May by Investigator Michael Green and Chief Investigator Tony Monroy at Jacksonville State University (JSU).
Alabama law enforcement personnel now have access to better training in investigations following the establishment of the Alabama Investigator Academy. A partnership between the Center for Best Practices in Law Enforcement at Jacksonville State University and the Alabama Peace Officers Standards and Training Commission (APOSTC), the program is the first of its kind in the state.
The state certified academy will provide law enforcement participants 80 hours of specialized training in investigations, covering topics such as crime scene procedures, death investigation, interviewing techniques, criminal law procedures, case file preparation and courtroom testimony. With the curriculum accredited by APOSTC, Alabama is now one of only two states providing a state certified training program in investigations.
According to Sheriff Shaver, only 25 officers from across the state participated in the academy's first session. Two to three sessions will be hosted per year, with the next scheduled for July. The curriculum was taught by national experts in the field, led by faculty from the JSU.
Sheriff Shaver said, "We are proud that two of the very first officers participating in this new academy were from the Cherokee County Sheriff's Office."