Scams Related to COVID-19...
04/09/2020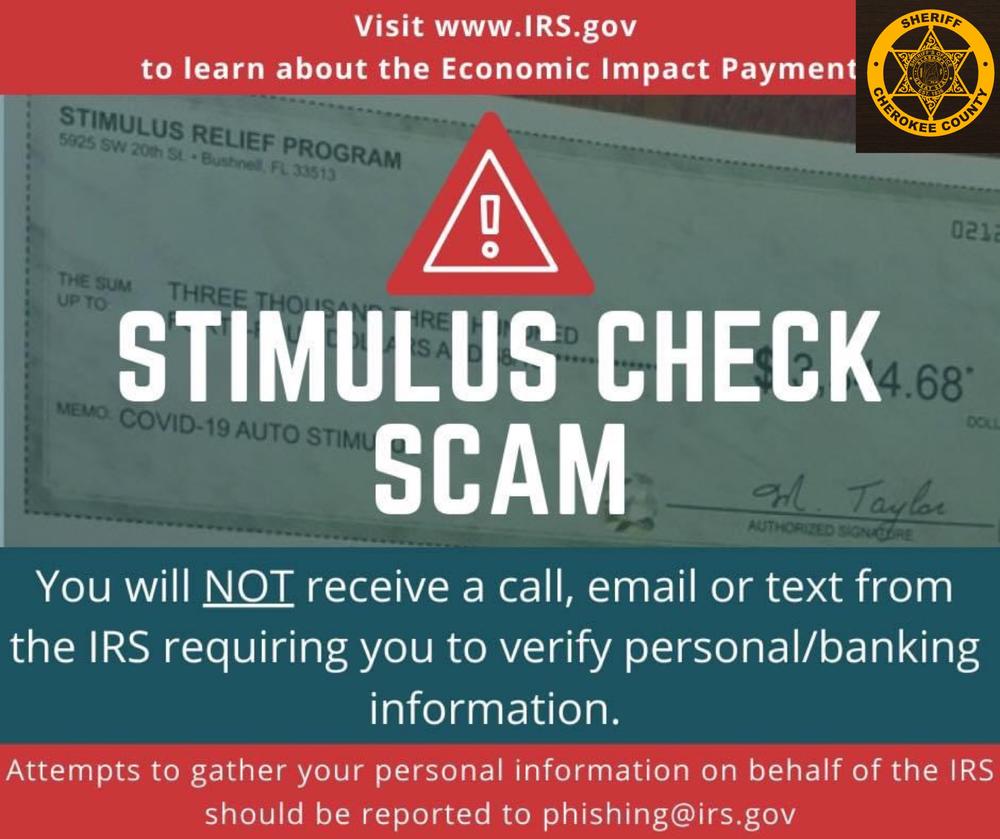 (Cherokee County, AL) The FBI and FDA are warning of several COVID-19 scams. The scams are attempting to take advantage of citizens in Cherokee County and throughout the Nation.
Cherokee County Sheriff Jeff Shaver is warning residents to take notice of the alerts and avoid false advertising.
"Among the upheaval and confusion of all things related to the COVID-19 pandemic some are attempting to take advantage of residents in Cherokee County by scams through means of social media and email," Sheriff Shaver said.
The FDA warns there are currently no approved COVID-19 home testing kits.
Sheriff Shaver adds, "These are advertisements of home testing kits are false. Some individuals in surrounding areas have already fallen victim to the home testing kit scam."
The FBI is warning of several email scams. These bogus emails, claiming to be from the CDC, have links attached to malware or ransomware that will damage your electronic device. Other scamming emails are attempting to have individuals verify personal information.
Additionally, the IRS will not contact you by phone to ask for verification of your bank account information regarding the economic stimulus check.
"Please remember to use common sense and avoid opening emails from unknown senders and do not click on links from sources you do not recognize," Sheriff Shaver said.