Thanksgiving Holiday Travel...
11/27/2019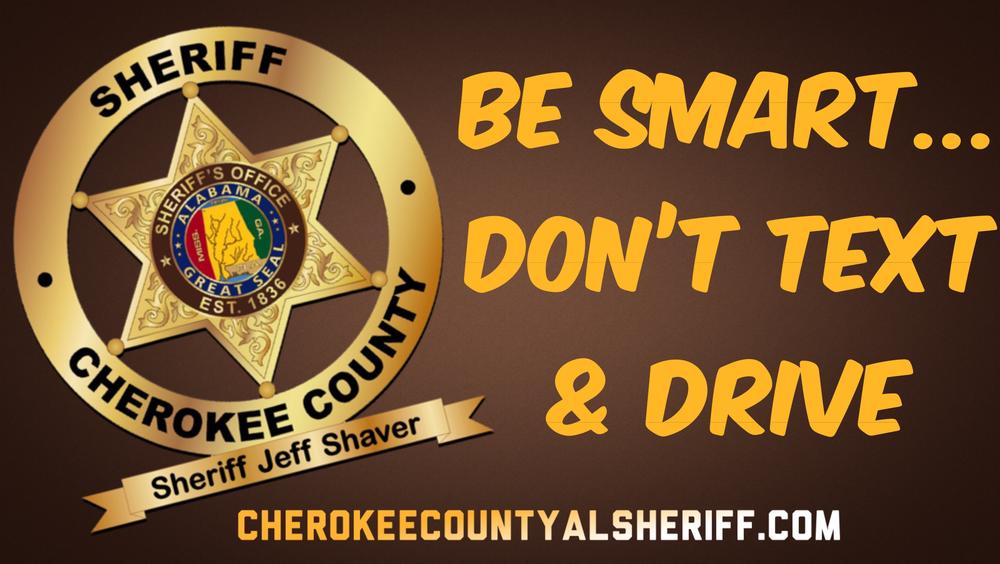 Sheriff Jeff Shaver and the deputies of the Cherokee County Sheriff's Office want everyone to be safe this Thanksgiving holiday weekend. This holiday season is the busiest week of travel across the country. We encourage everyone to SLOW DOWN, BUCKLE UP, and NOT to TEXT and DRIVE. Deputies will be working traffic safety overtime over the holiday weekend to help keep our citizens safe on Cherokee County roadways. The funding for this extra traffic overtime is provided by a grant through ADECA.
Deputies began working traffic safety overtime for this holiday period on Tuesday which have included patrolling and checkpoint. Today a deputy issued a citation to a motorist traveling 151 MPH on Alabama Highway 35. Please help us keep our roadways safe.