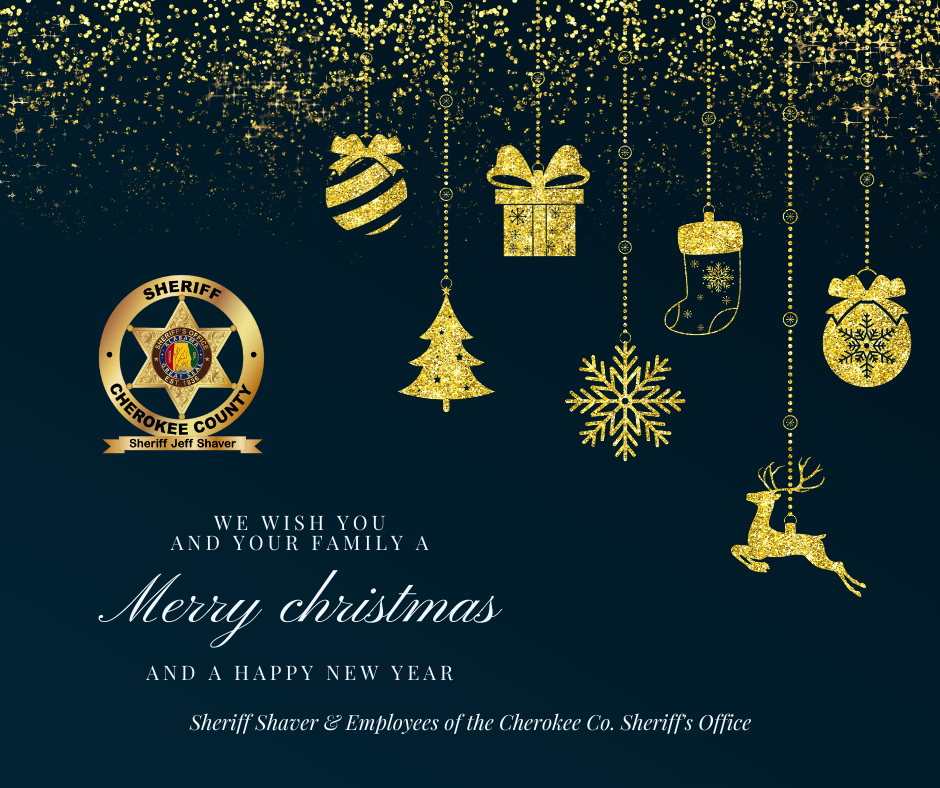 The year 2021 is quickly ending and a new year will begin. As I reflect back on the past year I am grateful for the men and women of the Cherokee County Sheriff's Office. They are dedicated, professional, and compassionate. We are all fortunate to know they will come to our aid in any situation. I want to encourage you to give them a friendly smile, wave, or kind word when you see them. And please, remember them all in your prayers as they diligently serve our community.
To the citizens of Cherokee County, thank you for trusting us to keep you safe. Our commitment to you all is unwavering and never-ending. Each day is a new day to improve the quality of life for residents and visitors to our communities.
As we delight in the joyous moments of this season let's remember the true meaning of Christmas: the birth of our Savior and Messiah, Jesus Christ! I pray you enjoy safe and healthy gatherings with family and friends. May we all anticipate the blessings that lay ahead in 2022.
Merry Christmas and Happy New Year!
Sheriff Jeff Shaver