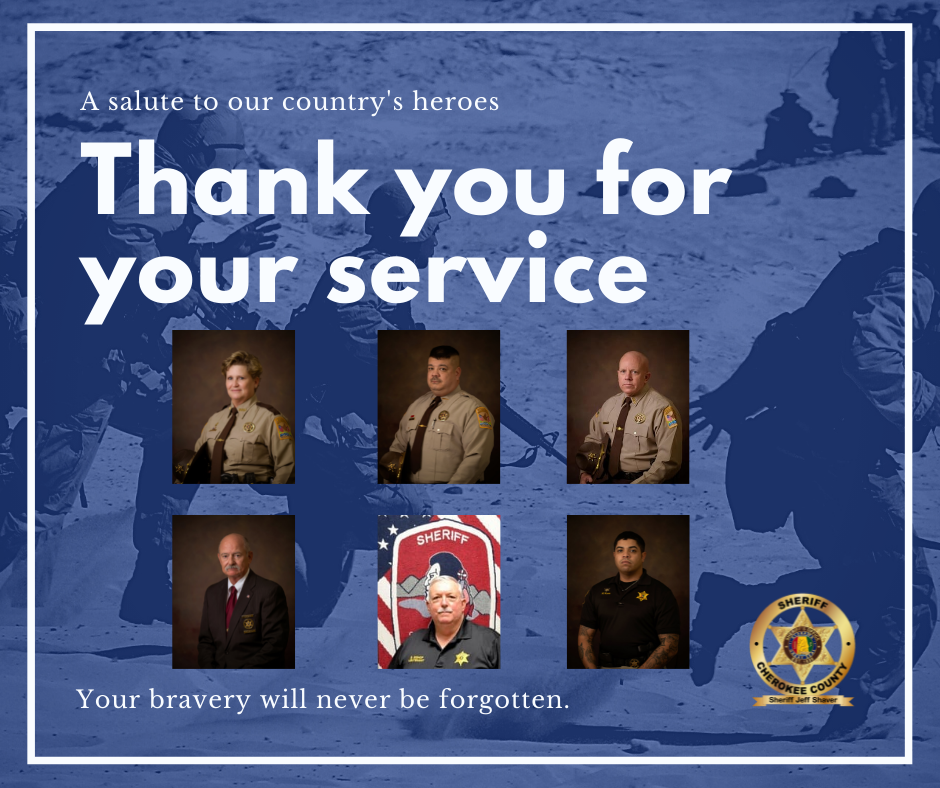 Every year when we celebrate Veterans Day on November 11th, we are humbled by the bravery and courage of the veterans in our community and in our country - they are our neighbors, our friends, our families, and our loved ones. Our veterans and their families have made many sacrifices to keep our country safe.
President John F. Kennedy said, "As we express our gratitude, we must never forget that the highest appreciation is not to utter words, but to live by them."
I strongly encourage everyone to think of our veterans in the highest regard and thank them for their sacrifice when you see them. Our veterans gave tirelessly so that we may enjoy the gift of freedom. Freedom is a gift, one that we should respect and not abuse.
The Cherokee County Sheriff's Office support and honor our veterans, not just on Veterans Day but every day of the year.
Thank you for your service!
Stay Safe,
Sheriff Shaver
CCSO Veterans: SRO Kasey West, Sgt. Thomas Key, Deputy Michael Ferrell, Investigator Jim Roberts, Corrections Officer Bill Bishop, Corrections Officer Michael Wynn