Happy Independence Day to our great Nation!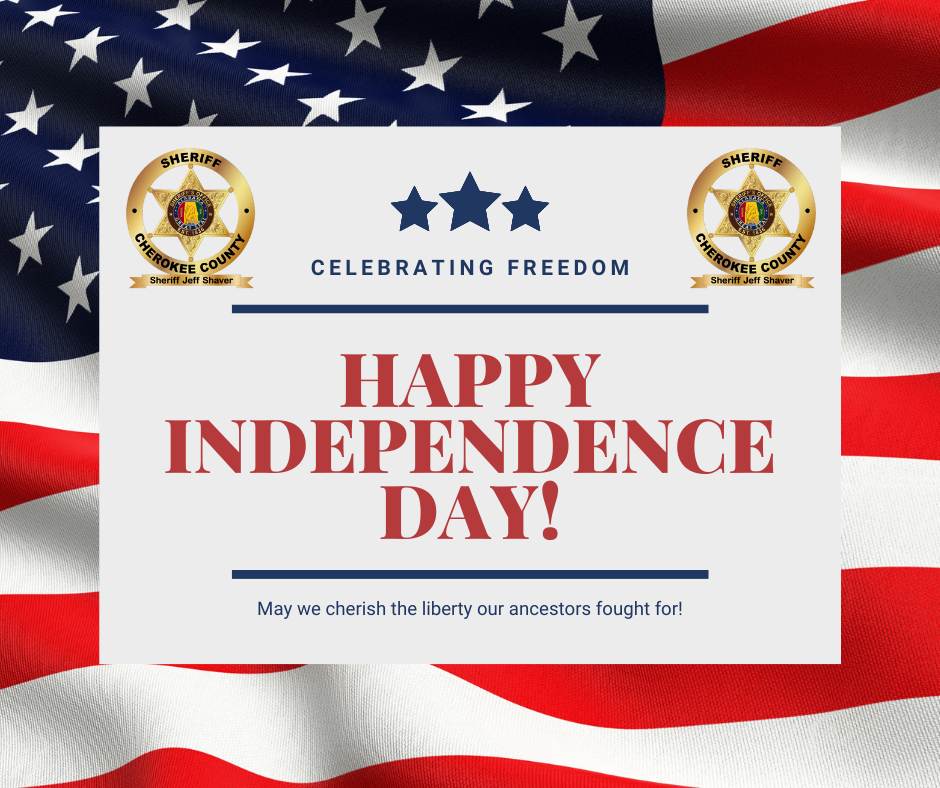 As we celebrate our freedom this weekend deputies will be encouraging everyone to follow the
laws on the roadways and waterways to ensure a safe and fun weekend is had by all.
Consider these extra precautions for your holiday celebration:
1. Be a responsible boater - make sure everyone on board has a properly fitting life jacket. There
are many dangers of operating a boat and those can be enhanced while consuming alcohol.
Protect your life and others, never boat under the influence.
2. Be a responsible driver - always your seatbelt, follow the speed limit, and never text or drink
while traveling on the highways.
3. Be a responsible individual - fireworks can pose a fire and safety hazard to those who use
them. They can also become a weapon.
Please us caution when shooting fireworks and be
considerate of those around you.
The Cherokee County Sheriff's Office wishes everyone a fun, safe, and healthy 4th of July!