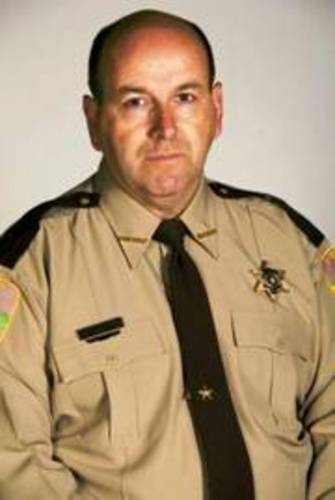 As sheriff, my first interest is the safety and security of you our citizens. As I write this message, I am in our mobile office located in front of the Broomtown Volunteer Fire Department. We have been on the scene here in the Broomtown valley for the last week in an effort to curtail a serious problem with thefts and other criminal activity. Deputies have been busy responding to calls and conducting routine equipment checkpoints in an effort to make their strong presence noted by those who travel through this area of our county.
During recent community meetings, concerned citizens gathered to express their thoughts and opinions on the proper plan of action to take. Broomtown residents are working to establish a neighborhood watch and are doing all the right things to help assist us in making their valley a safer place to live.
Unfortunately it sometimes takes adverse circumstances to draw needed attention to a problem. From my conversations with other sheriffs from across our country and state, I am aware that all areas are seeing substantial increases in property crimes such as thefts.
I would like to express my thanks to those of you that are doing your civic duty and working to make Cherokee County a safer place to live, work, and raise a family.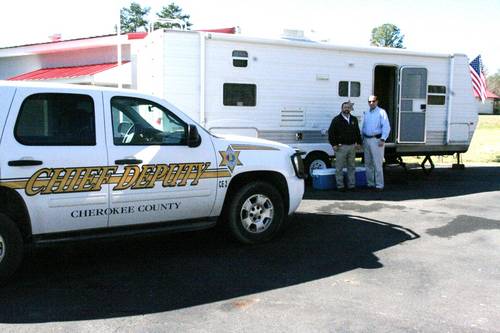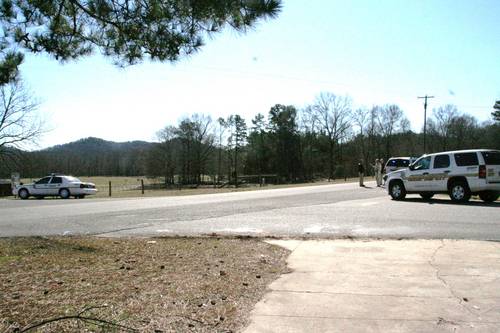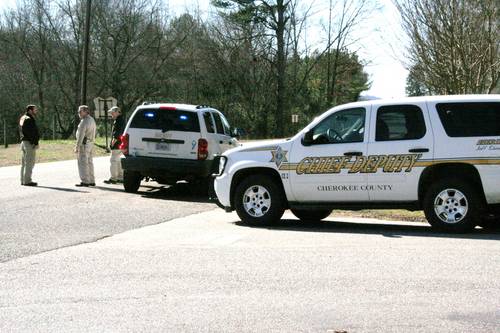 Command Post Check Point Check Point