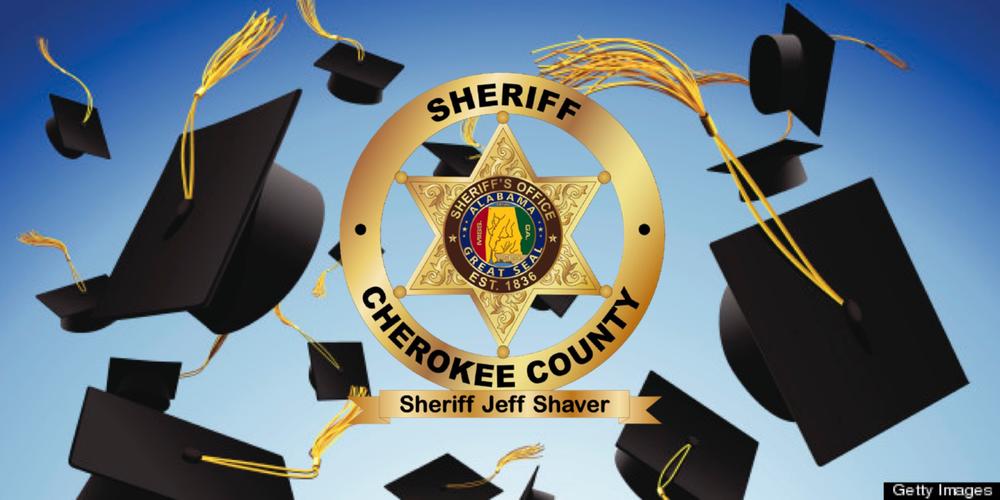 As the school year comes to an end and graduation approaches next week, we at the Cherokee County Sheriff's Office congratulate our graduating seniors and wish them all the best. Some may be preparing for college, others starting a career, and the rest still deciding. No matter where you are headed to in life, congratulations, good luck, and stay safe!
As students of all ages are being dismissed for the upcoming summer break, remember to be safe and drive cautiously, as children will be out playing, riding bikes and enjoying the summer weather.
Sadly, we have recently lost two Cherokee County students to injuries sustained in motor vehicle crashes. It is a tragedy for the parents, family, and friends, as well as the Cedar Bluff and Spring Garden Schools to have to deal with such a terribly sad events. We pray for those schools and the families of those two students whose lives were so suddenly gone.
Remember to always wear your seat belt and never drink and drive, and SLOW DOWN! Seat belt use and slowing down are the two most effective ways to protect people and reduce fatalities in motor vehicle crashes. Do not drink and drive – instead, call on a designated driver to safely get you home.
While traveling our roadways, boating, camping, or fishing, please remember to practice safety at all times. Mind the speed limits and be on the lookout for children at play and crossing the streets. The Sheriff's Office will be working several periods of traffic enforcement blitzes throughout the summer and the summer holidays, beginning with the Memorial Day holiday.
The Cherokee County Sheriff's Office hopes everyone has a safe summer! Congratulations again to our graduates!
Sheriff Jeff Shaver